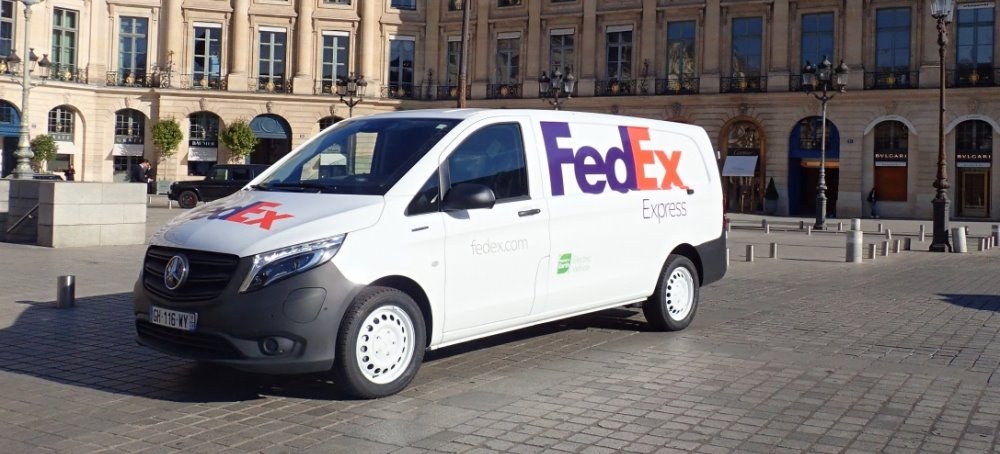 The FedEx Corp. subsidiary is preparing six of its major centers in Europe to support the widespread use of electric vehicles in its future operations.
The first 114 charging points for electric vehicles will be installed, together with Shell Recharge Solutions, at parcel collection and delivery stations in Madrid, as well as at other facilities in north and south London, Paris, Amsterdam and Strasbourg.
An order for 98 Mercedes-Benz eSprinter vans has been placed simultaneously, with most expected to arrive at these six facilities in spring 2023.
The FedEx Express station in Madrid will benefit from the installation of 33 electric charging points pending the delivery of the 33 new electric vehicles next spring.
"Madrid is key to our network, and being one of the first locations to benefit from this deployment immediately opens up new possibilities for how we operate more sustainably in the city," said Ian Silverton, MD Ground Operations, FedEx Express in Spain.
"By starting first with six of our main stations, we will quickly reach an informed position from which to implement broader electrification plans in Europe.
Getting ahead of our future energy and infrastructure needs is a priority, and then integrating electric vehicles in increasing numbers as we continue to retire diesel delivery vans," said Vinay D'Souza, senior vice president of Planning and Engineering, FedEx Express Europe.
In March 2021, FedEx Express set a goal of 50% of all newly purchased package pickup and delivery vehicles electric by 2025. This figure should increase to 100% of new vehicle orders by 2030, contributing to the desired position of having carbon-neutral operations worldwide by 2040.
---
---