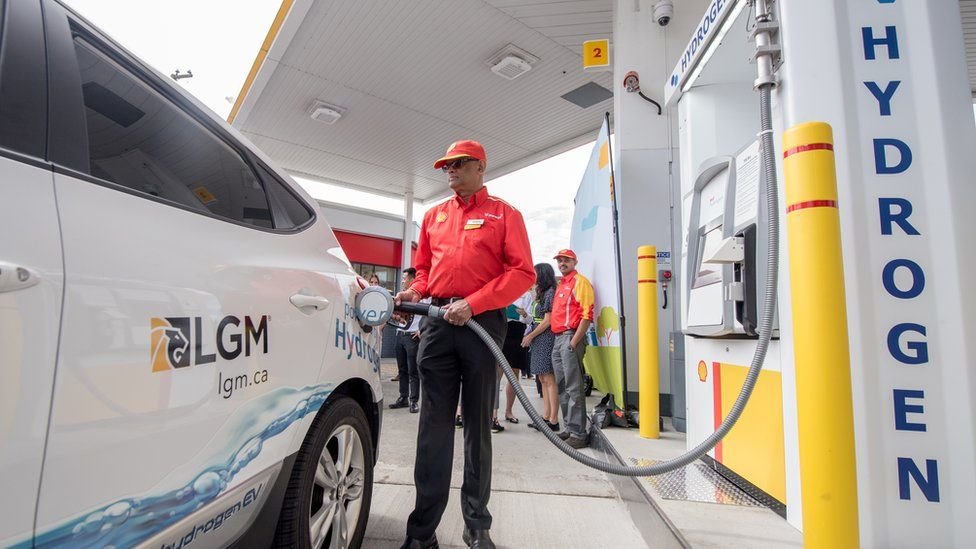 Shell has closed down all its hydrogen filling stations in the UK, saying "prototype tech had reached its end of life". However, this is just a small part of the story since the oil and gas corporation now wants to refocus – on bigger vehicles.
Instead of waiting for the very few fuel cell cars to come and refill, Shell wants to explore opportunities to build "multi-modal hubs for heavy-duty trucks" in the UK.
In other words, the refuelling stations have not been profitable for the few hydrogen cars. According to operator Motive, the sites are too small to upgrade for larger vehicles and future technologies.
According to Hydrogen Insight, only eleven public H2 refuelling stations now remain open in the UK compared to more than 57,000 public charging points for electric vehicles.
Shell had H2 facilities at Gatwick Airport, Cobham and Beaconsfield under operator, Motive, owned by UK electrolyser maker ITM Power.
The corporation had received funding through the European Fuel Cell Hydrogen Joint Undertaking (now known as the Clean Hydrogen Partnership) and the UK Office of Low Emission Vehicles (now called the Office for Zero Emission Vehicles) for all three stations.
Motive, who also closed the fourth station in Swindon earlier this year, said it had invested over £2m (£2.23m) per year to "sustain its small stations but has decided that it is not sustainable to continue to make this investment".
---
---