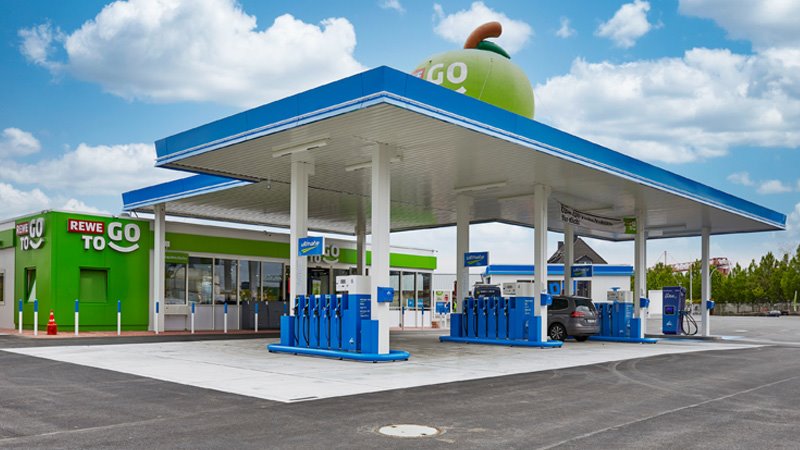 Zebra Technologies Corporation an innovator at the front-line of business with solutions and partners that deliver a performance edge, announced that Aral AG has enhanced its customer experience by improving front-line store worker efficiency and productivity workflows across its retail service stations, using Zebra's Reflexis Real-Time Task Manager™ software solution.
BP Group subsidiary Aral AG is number one in the German service station market and the largest coffee-to-go provider. More than two million customers visit Aral service stations daily to fill up on its branded fuels and lubricants, wash their vehicles, and buy high-quality food and drinks on the go.
To help maintain its service station customer compliance, Aral conducts regular health, safety, security and environmental (HSSE) inspections for cleanliness and product availability.
Staff also carry out product checks and promotions. Aral needed a new technology solution that could give a holistic overview of completed tasks, and a better way to conduct HSSE compliance audits with full, real-time visibility.
To meet these requirements, Aral implemented Zebra's Reflexis Real-Time Task Manager and Q-Suite™ Q-Walk store check software solution to simplify store operations, optimize labour and measure progress. Partners can now efficiently manage service station tasks and customer requests as well as maintain HSSE compliance standards.
This has helped ensure safer and cleaner environments, delivering an in-store purchasing experience that meets consumer needs. The data generated by the solutions is also leveraged to streamline Aral's annual compliance audit.
"More than 130 Aral field workers and 1,200 company-owned franchise operated (COFO) sites already use Zebra's Reflexis software on their mobile devices today, which has improved task completion and maintained compliance standards," said Christina Völker, Retail Digital Project Coordinator, Aral. "In the future, this solution will support an additional 1,200 service station partners."
The solution automatically prioritises tasks, assigning them to staff who can immediately see at any time their next activities as well as consolidating communications by showing completed tasks across service station branches.
"Following a successful German pilot, we're delighted that our Reflexis solution is now deployed throughout Germany," said Alexander Honigmann, Director of Retail and Logistics, Germany, Zebra Technologies.
"It has streamlined service station staff communications and also improved front-line operational workflows and efficiencies, resulting in a better overall customer experience."
In addition to Germany, Aral has also deployed the task management solution at its locations in Australia, Luxembourg, the Netherlands, New Zealand, Poland, South Africa, Spain, and the UK.
---
---