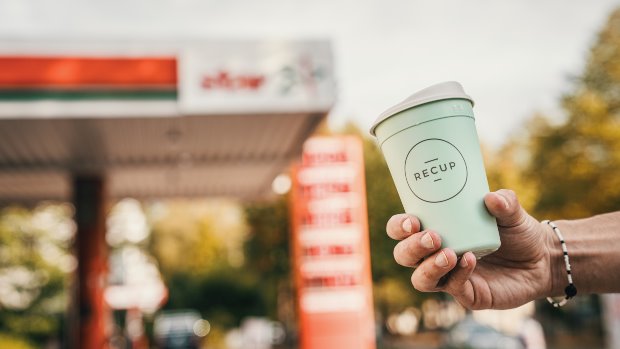 ORLEN petrol stations will join the RECUP returnable deposit system. Customers of the stations belonging to ORLEN Deutschland GmbH will then be able to choose between a reusable cup or a fully recyclable and compostable disposable container for their to-go drinks.
By co-operating with Germany's largest returnable deposit system RECUP, ORLEN Deutschland wants to make a further contribution to reducing disposable items and protecting the environment.
"The popularity of to-go drinks has risen steadily in recent years. We are therefore all the more pleased that, in addition to our environmentally friendly disposable packaging, we can now also offer customers a reusable system at our filling stations throughout Germany," says Kai Frahm, Head of Category Management atORLEN Deutschland GmbH.
ORLEN Deutschland had already converted all disposable packaging to recyclable and compostable. In addition to this packaging, which will continue to be used, which can be composted in an environmentally friendly way or disposed of in the wastepaper bin, star and ORLEN petrol stations now also have a reusable version to choose from.
"We are pleased to have wonstarand ORLEN petrol stations as a new partner and to be able to save on disposable packaging together. The demand for to-go drinks at petrol stations is high and thus the savings potential is huge," explains Janina Kraus, Key Account Expansion Manager at RECUP.
"Thestarand ORLEN petrol stations with bistro area expand our reusable network by almost 400 dispensaries and thus facilitate the functioning of our system – because the more dispensaries there are, the more convenient the reusable one becomes!"
The system can be easily integrated into everyday life and operations. star and ORLEN customers can take their to-go drinks with them in sustainable RECUP reusable cups for a deposit of 1 euro, enjoy them on the go and then return the cups to one of thestarand ORLEN petrol stations or a total of around 14,000 RECUP dispensaries throughout Germany.
The Star and ORLEN petrol stations take back used RECUPs and pay the deposit. The cups are rinsed and are then ready for use again.
---
---