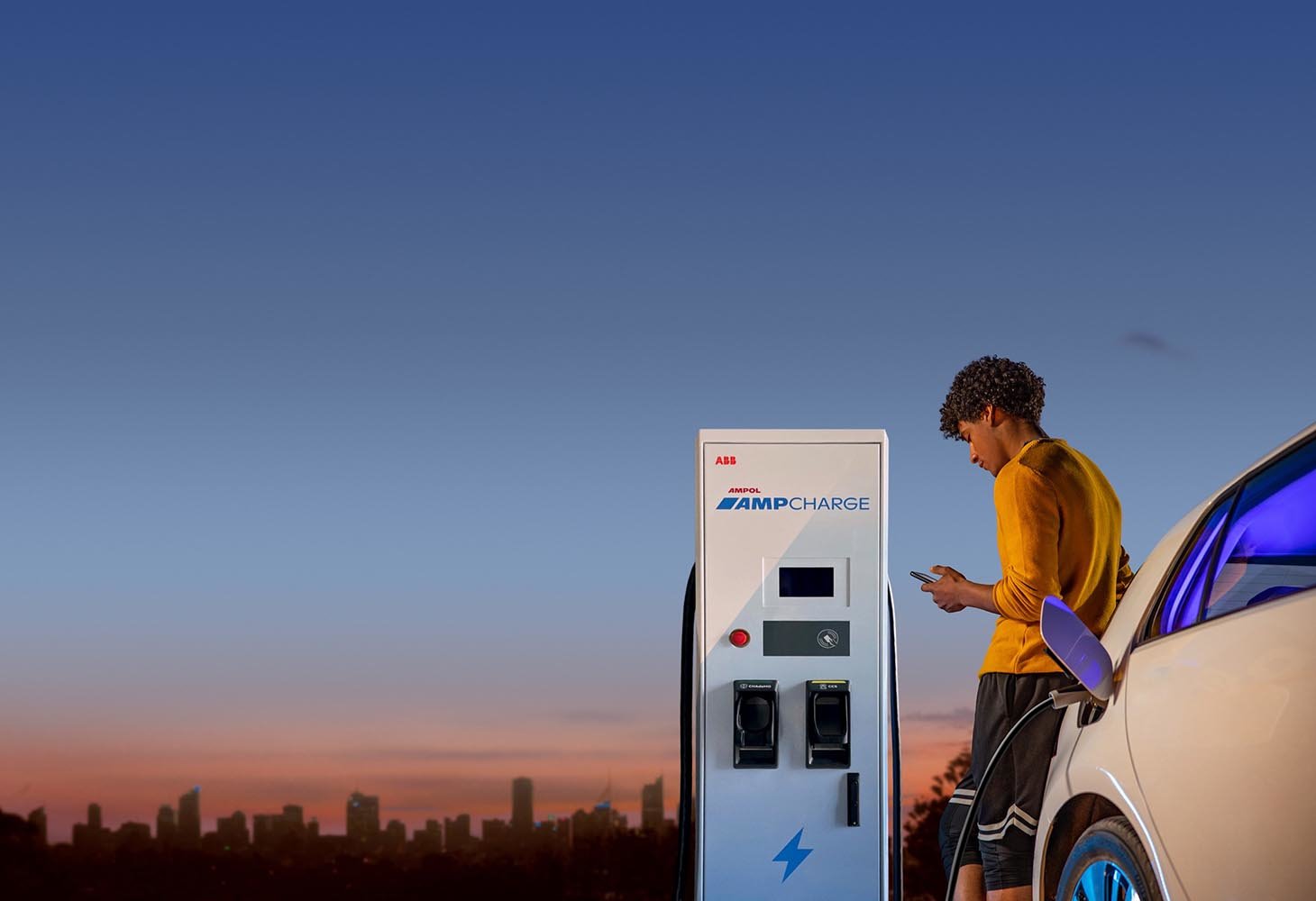 Ampol announces it has entered into a funding agreement with the New South Wales (NSW) Government through the Drive Electric Program to deliver electric vehicle (EV) fast charging infrastructure throughout NSW.
Petrol retailer Ampol says it will deliver several fast-charing hubs of up to 10 charging bays on its forecourts – including at Eastern Creek in Sydney's west – as part of the NSW funding deal announced by the government.
AMP says it will build fast charging bays at 19 different sites as part of the deal, delivering a total of 110 fast charging bays, with a minimum of four charging bays each. It says several sites will have up to 10 charging bays to act as hub sites for EV drivers, including at the at M4 Eastern Creek service centre. It did not identify other 10-bay sites.
The news follows revelations that Tesla will build Australia's first 15-bay fast charging sites at four key locations in NSW as part of the deal, which will also fund fast-charging roll outs by BP, Evie Networks, and Zeus Renewables.
It's a recognition that the current set up at most fast-charging sites (with the exception of Tesla) is inadequate because they only have one or two bays, not enough as the number of EVs on the roads grows considerably.
Ampol says its share of the NSW first funding round of $39.8 million is $9 million, and CEO Matt Halliday says it will continue the momentum of the roll out of AmpCharge network, which it hopes to make the biggest in Australia by the end of the decade.
"This new program of work will allow us to expand beyond our forecourts to include at-destination charging at shopping centres," he said in a statement.
"We are also diversifying our forecourt charging offer by building our first charging hubs at high-traffic locations. These hubs will provide customers with a highly accessible and reliable charge solution along key highways, including at our M4 Eastern Creek service centre, where we plan to install up to 10 bays."
Ampol says it expected to begin "detailed design work" at the new sites in early 2023, and anticipates fast charging units which will provide up to 150kW of charge per bay and have the capacity to charge two EVs concurrently.
Some of these sites will include a 'behind the meter' solar and battery system, with Ampol intending to use the renewable energy generated by these solar panels to support the EV chargers. Energy used by these AmpCharge EV chargers will also be 100 per cent offset by Large Scale Generation Certificates.
Separately, Ampol also reported net earnings of $667 million for the year to September 30, thanks to higher fossil fuel margins. It said it had spent $8.6 million in the September quarter on the rollout of its EV charging network to its forecourts and on retail electricity pilots, hydrogen and renewable fuels.
---
---