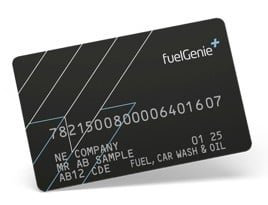 FuelGenie has expanded its petrol station network with the launch of a new fuelcard, FuelGenie+, which can be used at most Shell forecourts.
The fuelcard company has struck a deal with Shell, bolstering the network by more than 900 sites to around 2,200.
Tony Burgess, director, merchant network at FuelGenie, said: "We are delighted to announce our new partnership with Shell and launch of this new service.
"FuelGenie+ provides existing and new customers with a dramatic increase in convenience enabling drivers to minimise route deviation and thereby save time and money."
Customers and drivers can find the nearest participating FuelGenie+ petrol station by using the FuelGenie app or visiting its petrol station finder.
Burgess continued: "FuelGenie+ provides the best of both worlds in one card; a convenient network backed by leading brands as well as the ability for customers to access some of the UK's lowest fuel prices through supermarkets."
Aisha Anderson, Shell head of fleet solutions UK, believes the partnership is good news for fleets. "With busy and demanding schedules to meet, having access to a comprehensive refueling network is essential for fleets – and helps them to optimise their time on the road," she said.
"We are so pleased to offer FuelGenie+ customers access to most of our growing network of refueling stations and amenities along with the Shell Go+ loyalty programme – enabling them to earn rewards as they benefit from easier and more efficient journeys with seamless refueling."
---
---