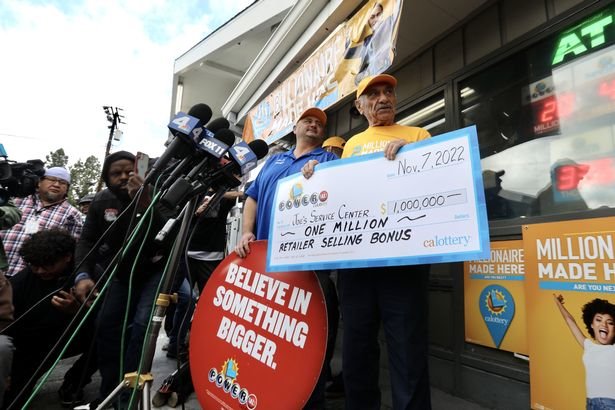 A petrol station owner who sold a lottery ticket which went on to win a landmark $2.04 billion (£1.7bn) has been given a $1 million (£876,700) bonus.
Joseph Chahayed runs Joe's Service Center in Altadena, California, USA, with his family and was presented with the cheque by Powerball lottery officials.
The 75-year-old said he plans to share the prize money with his loved ones, including his 11 grandchildren.
His son Danny said the station has sold winning tickets before but the prizes were only in the thousands. Joseph has been encouraged to retire and live off the windfall but wants to keep working.
He moved to America from Syria with his family in 1980. Powerball said the jackpot was so big that they didn't have the correct signage available. They had to tape over signs at Joe's Service Center to read: "Billionaire made here" instead of "millionaire made here".
---
---