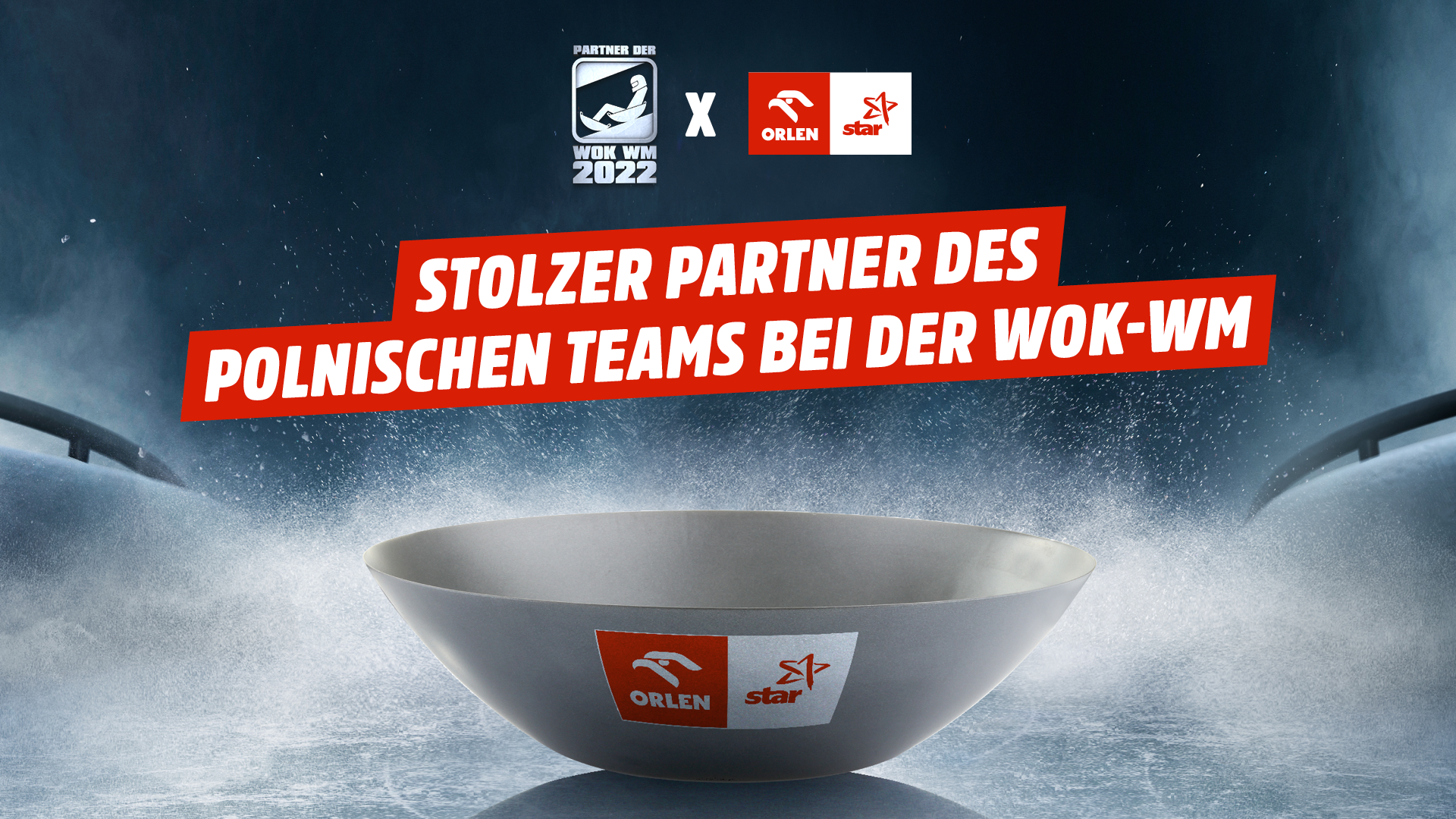 As part of its two-brand strategy, ORLEN Deutschland GmbH has adapted its logo: With the eagle in first place, the "ORLEN" brand moves into pole position in the new logo.
It takes on the pioneering role for sustainable, modern mobility solutions of the Elmshorn-based company. The logo redesign is supported by an activation campaign on TV, primarily in the sports sector and at sports-related TV events.
The eagle of the ORLEN brand stands for the topic "New Energy", with which ORLEN Germany positions itself as a decarbonisation partner and driving force for new mobility concepts. As a sender brand, ORLEN gives the star brand the power of an international corporate brand.
The star petrol stations remain the pleasant place for people in Germany, where there are classic fuels, inviting shops and cafés as well as car washes and e-charging stations. A TV campaign to raise awareness of the new logo was launched in mid-October 2022 and will continue until the end of the year.
"With the campaign claim 'Moving more together', we are accentuating both our new logo and the sports expertise of the ORLEN and star brands," says Dariusz Pawlik, Managing Director of ORLEN Deutschland GmbH.
ORLEN Deutschland GmbH was founded in March 2003. It is a 100% subsidiary of the Polish multi-energy group PKN ORLEN S.A. and part of the international ORLEN Group.
The company currently operates almost 600 star and ORLEN filling stations on the German market. ORLEN Deutschland GmbH, based in Elmshorn, is one of the ten largest petrol station operators in Germany and has been the main sponsor of the German handball record champion THW Kiel since 2016.
True to the motto "More than cheap refuelling",starand ORLEN petrol stations offer not only quality fuels but also their own shop products at an attractive price-performance ratio.
Customers benefit from the B2B fleet card and receive additional services such as car washes and parcel services at many stations.
Petrol stations with 'star café' and 'stop. café' invite you to take breaks in a feel-good atmosphere and offer coffee specialities, a wide selection of tasty dishes as well as hot and cold snacks throughout the day.
---
---