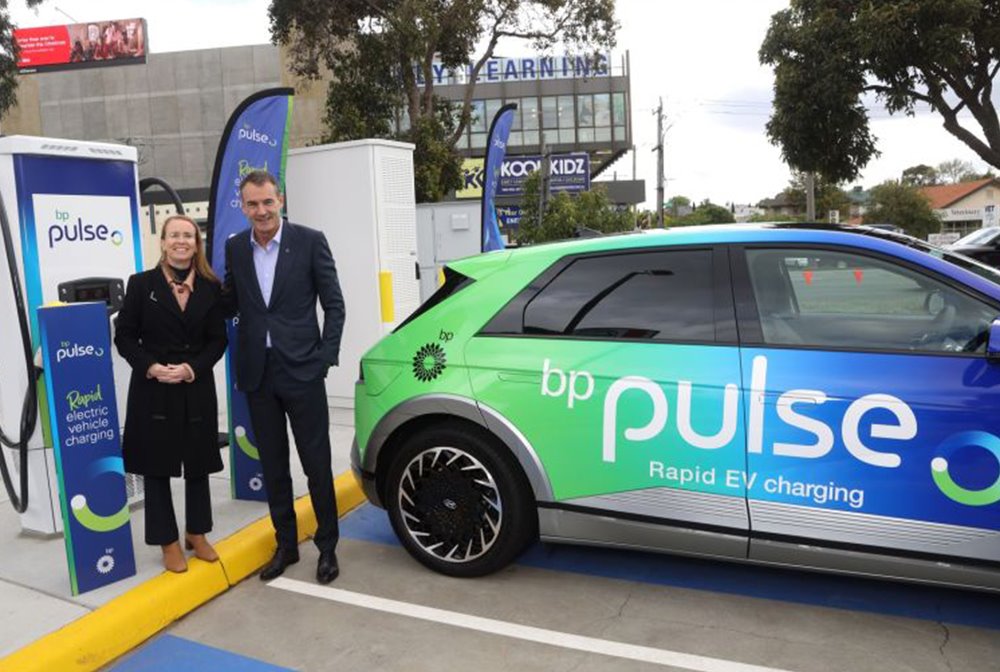 bp has launched its electric vehicle charging brand, bp pulse, kicking off its ambitious to install around 600EV charging points around Australia.
Global CEO Bernard Looney flew in for the opening of a new bp pulse fast charger at bp Brayside at Brighton East in Melbourne, which follows the recent opening of charging sites at Diamond Creek in Victoria and Caboolture in Queensland.
"It's brilliant to get bp pulse underway in Australia, delivering a high-speed, high-quality charging experience to help accelerate the transition to electric vehicles," Loomey said.
"Australia's ambition is to be a renewable energy superpower and this is just one of the ways we are backing the country that has backed bp for more than a century."
The initial rollout will see chargers installed at key metropolitan and regional bp retail locations along Australia's east coast.
For a faster roll-out, the initial sites are those with the best available power supplies, with later ones waiting on the cumbersome (and resultantly slow) supply upgrade process from local network providers.
For interstate and regional travellers, the DC fast chargers will be located at existing roadhouses as they have pre-existing convenience stores providing coffee, toilets and often a wide range of foods for the traveller.
With the inclusion of suburban sites (like the Bayside Melbourne, where the ceremony was held) the convenience of a 5 or 10 minute stop to top-up is a boon for getting potential new EV drivers over the line to buying one, as it provides the backstop of a fuel-station for those (rare) moments when overnight home charging may have been forgotten.
The chargers being used for the Australian, New Zealand and UK networks are also being sourced from Australian DC charger builder, Tritium.
---
---