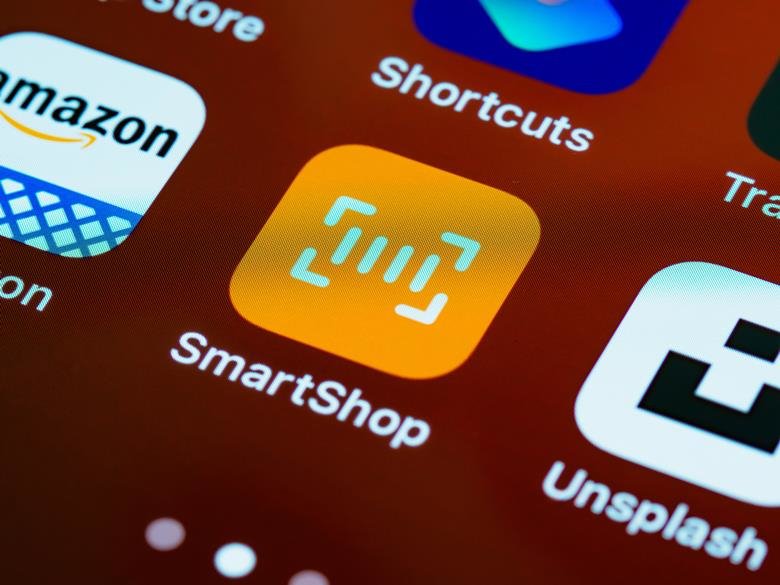 Sainsbury's is rolling out an in-app payment option to its SmartShop app in hundreds of stores, allowing customers to scan items and pay for them with their phones.
Previously, shoppers using the app to scan barcodes in the aisles would need to stop at a self-scanning machine at the end of their shop to make the payment. Now that can be done "while they're on the move in-store" Sainsbury's told The Grocer.
Payments made through the SmartShop app receive a digital proof of purchase which can be "shared with a Sainsbury's colleague in store as needed" the supermarket said.
"The advantages of this are that shoppers won't have to visit a till, which makes shopping quicker and more convenient," a Sainsbury's spokeswoman added.
Payments can be made in-app using normal debit and credit cards, the functionality having until now been limited to Apple Pay in selected convenience stores.
For age-restricted items, the app will stop further activity until a Sainsbury's colleague verifies the customer is legally allowed to purchase a particular item. Once verified, the customer can continue using the SmartShop app as normal.
It is understood the option is available at the majority of Sainsbury's locations offering SmartShop. In-app payments will be further rolled out to Argos and Habitat stores in the coming months.
The moves comes after Sainsbury's entered a "long-term innovation partnership that specifically targets the simplification and modernisation of Sainsbury's payments infrastructure" with tech provider Checkout.com.
"This includes all consumer-facing payment infrastructure as well as all the behind-the-scenes payment processes and systems," a Checkout.com spokesman explained.
The SmartShop app was first trialled in Alperton and Harpenden in 2015. The supermarket later launched a SmartShop-only store in Holborn in 2019, with the option to pay in-app with Apple Pay and Google Pay after scanning an in-store QR code.
But two self-checkouts and one manned till were reintroduced, with the supermarket saying it was "clear not all our customers are ready for a totally till-free store".
Checkout.com will also act as Sainsbury's "payment orchestration platform" across its business. "Once fully implemented, this will allow Sainsbury's to streamline its legacy systems, meaning it can see online orders in real-time, permitting better data-driven decisions and insights, and more tailored offers and experiences for its customers," Checkout.com said.
As well as the convenience factor, SmartShop is being pitched as a way to help customers keep track of their spend in the cost of living crisis.
"Our priority is providing our customers with a smooth and frictionless shopping experience," said Helen Hunter, chief technology officer, customer & data at Sainsbury's.
"We're excited to roll out this new capability, made possible by Checkout.com's technology, as we redefine an omnichannel checkout experience for customers with SmartShop.
Our strategic partnership with Checkout.com is an important part of our plan to simplify and modernise our payments infrastructure across Sainsbury's," Hunter added.
---
---