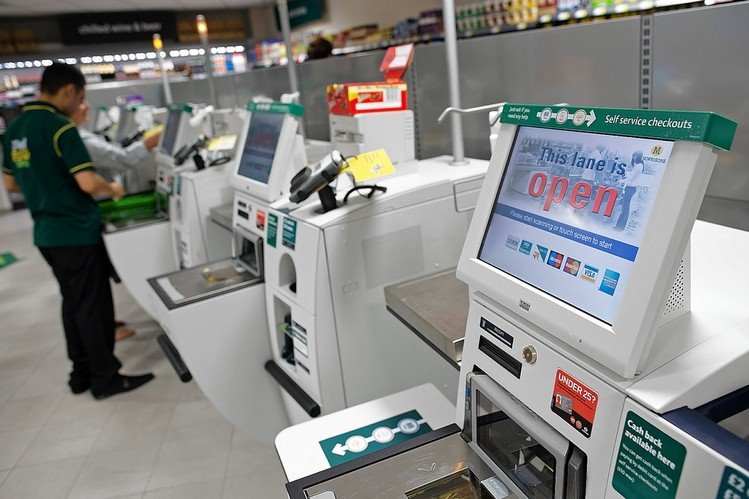 As shoppers return to in-store purchasing at pre-pandemic levels, new research shows almost 70 per cent of Australians want to be in and out as quickly as possible, leading to a growing affinity for self-serve technology.
Zebra Technologies Corporation, a front-line solutions provider, has released finding in their 15th Annual Global Shopper Study. A survey of 4,000 retail decision-makers, associates, and shoppers worldwide, including APAC respondents from Australia and New Zealand.
"The findings are clear," said Tom Christodoulou, Sales Vice President, ANZ, Zebra Technologies. "Shoppers and retailers in the region are ready and willing to embrace new technology for a smooth and personalised omnichannel shopping experience.
"Zebra's research highlights the opportunities retailers in Australia and New Zealand can take advantage of to boost business, even in a rapidly evolving retail landscape. With omnichannel retail coming to the fore, there is room for both traditional brick-and-mortar stores and online retailers to thrive as shoppers adjust to life, post-pandemic," he said.
Despite the fact that 68 per cent of shoppers reported inflation caused them to delay certain purchases, they are still spending, with 50 per cent preferring to pay on a mobile device or smartphone and 48 per cent preferring self-checkout options.
Almost eight per cent of retailers in the APAC region reported that staffed checkouts are declining in importance, freeing up retail associates to spend time assisting shoppers and contributing to customer satisfaction.
"Readily available in-store talent is getting hard to come by in markets like Australia and New Zealand at present thanks to low levels of unemployment," said Christodoulou.
The opportunity
"However, the rising preference of consumers for self-service checkouts and other self-service technology in-store is providing conventional shopfront retailers with an incredible opportunity to give customers what they want with automated tellers while giving existing staff the chance to connect with customers better on the shop floor.
"With the addition of technology such as automatic task distribution, the management of existing team members can be further streamlined to support the efficiency of the business, both offline and online," he said.
Although many Australians are returning to in-store shopping, online is still important as many retailers convert to a hybrid of both.
"With close to three-quarters of shoppers in the local region preferring to deal with retailers that can pick and ship products or offer click-and-collect, the evolution of the traditional brick-and-mortar retailer into a fulfilment centre is very much underway," said Christodoulou.
"In Australia, online retail sales volume has fallen from the peak it reached during the COVID-19 Delta outbreak, according to data from the Australian Bureau of Statistics (ABS), but it remains well above what it was before the pandemic, indicating the continued importance of hybrid retail models."
Overall, shoppers are ready for technological advancements, especially if it is quick and convenient, with about eight-in-ten expecting retailers to have the latest technology, whether in-store or online.
---
---