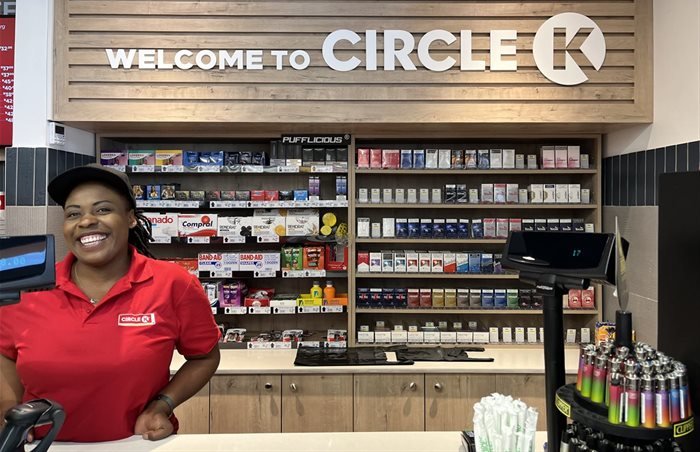 Global convenience retail franchise brand Circle K has landed in South Africa, with the first store opened in Pretoria yesterday, 24 November. The launch marks the beginning of a multi-store rollout planned for the coming months and is part of a bigger forecourt deal with Puma Energy, which will allow Circle K to benefit from the fuel retailer's 100-plus site footprint across SA.
Five more Circle K stores are set to open in Gauteng and North West Province in the coming weeks, including a standalone operation at the University of Johannesburg, which will open in late January 2023.
Puma Energy deal
A further agreement with Puma energy was announced shortly afterwards to accelerate the rollout of Circle K stores on Puma Energy forecourts across the country. According to the companies, the deal is a sign of the confidence two major international brands have in South Africa's future in the short term, and it is expected to create close to 2,000 jobs.
Janet Sithole, Puma Energy non-fuels retail manager for Africa says: "This is the start of an exciting new chapter in Puma Energy's story in South Africa. Like Puma Energy, Circle K is known around the world for its commitment to quality and excellent customer service. This partnership aligns with our plans to create high-quality fuel and convenience outlets where customers can access all their fuel and daily shopping needs at clean, friendly and convenient retail sites."
Puma Energy has a network of 112 retail sites across South Africa with a variety of convenience retail offerings, car washes and quick-service food outlets.
---
---