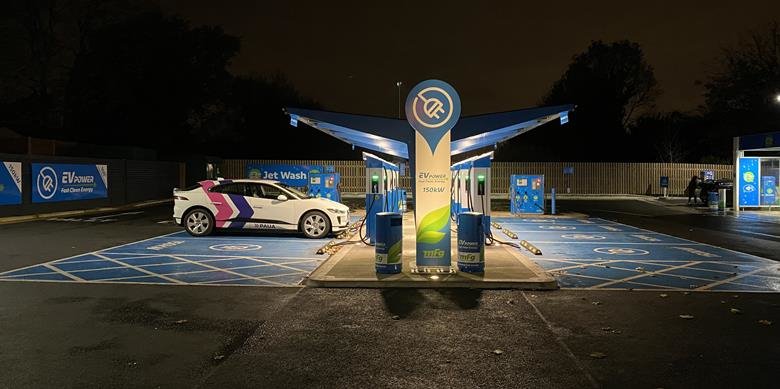 Motor Fuel Group's EV Power network has joined the Paua platform, enabling Paua drivers to access 248 charging devices at 49 high-power charging hub locations.
MFG aims to deliver 500 chargers and 1,000 new connectors in 2023 as part of its plan to spend £400 million on EV strategy to 2030, with a focus on providing ultra-rapid chargers at all 900 sites, all powered by 100% renewable energy.
The latest partnership means that MFG sites are available to Paua drivers with the Paua electric fuel card solution. Paua is a specialist EV network aggregator that supports businesses transitioning to electric vehicles, offering a fully digitised solution through the Paua mobile app, card, and business dashboard.
As a leading provider of electric fleet fuel card solutions, Paua also offers white-label solutions to partners such as Moove and Cinch. The company claims that business drivers benefit from an improved user experience, with no need for multiple apps and cards, and a full digital solution from a single provider. Fleet managers can provide one solution to their drivers and receive real-time data on charging sessions, allowing for efficient cost control and tax management.
Drivers using MFG sites can start charging sessions with a card and track energy usage through the app, freeze their card from the app or have it deactivated by their fleet manager, and view charging sessions in real-time on the fleet dashboard. Now available on 23,000 charge point connectors across the UK.
---
---