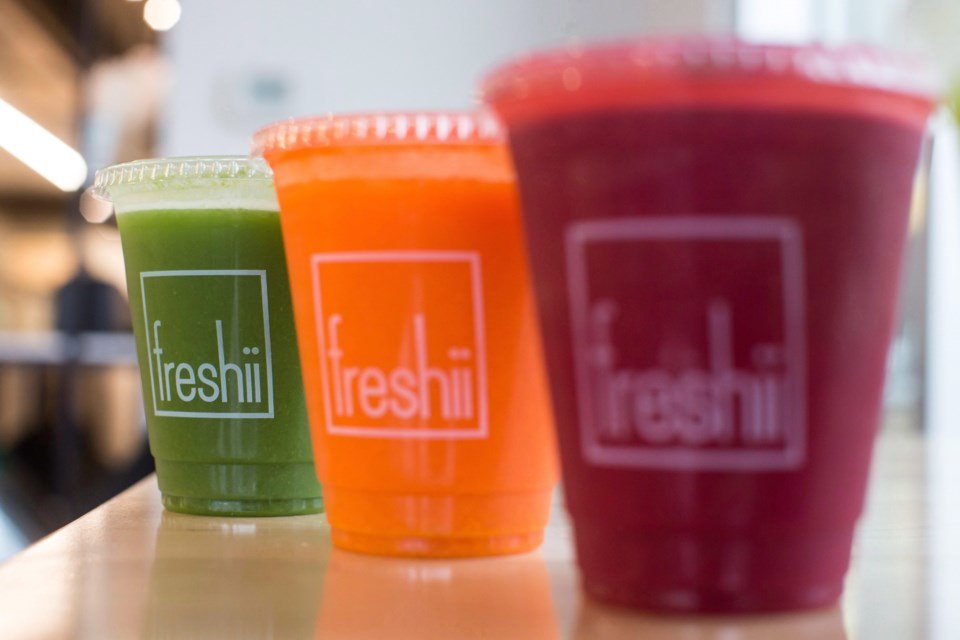 Foodtastic Inc. has signed its second acquisition deal in a month as the restaurant franchisor pursues an ambitious plan to grow its portfolio and boost sales.
The Montreal-based company behind brands like Second Cup, Pita Pit and Milestones said Monday it has signed a deal to buy healthy fast food chain Freshii Inc. for $74.4 million.
Foodtastic CEO Peter Mammas said Freshii will help the company expand into a new category.
"We want to grow and we have a platform to do that," he said in an interview. "The way we're structured, we can add more brands, and we looked at all the different segments we're not really in yet and the healthy salad section was one of them."
The acquisition will help put the company on track to reach its goal of a billion dollars in system-wide sales in Canada by next spring, up from about a $100 million pre-pandemic, Mammas said.
The company announced earlier this month plans to acquire Quesada Burritos & Tacos, which came after acquiring a majority interest in Shoeless Joe's Sports Grill in May.
Foodtastic also made a string of acquisitions in 2021, including Pita Pit and Milestones, and in 2020 acquired La Chambre Micro Brasserie and Sports Bar, L'Gros Luxe and Les Rôtisseries Fusée.
With Freshii, Mammas said the company learned through market research that franchisees and customers loved the brand and there was opportunity to grow the restaurant. "We can leverage our size, our marketing department and also our culinary chefs to bring some new and trendy ideas to Freshii," he said.
The Freshii acquisition will also benefit the company's existing brands, he said. The company could open new Freshii locations in underperforming Foodtastic locations, for example, or add a brand such as Second Cup to a Freshii location, Mammas said.
"There's a wealth of opportunities to increase the unit level of profitability," he said. Foodtastic recently announced plans to buy Quesada Burritos & Tacos, an acquisition that came about in an unconventional way.
"I have a 19-year-old son and he came to me and said he was spending all his money at Quesada," Mammas said. "So I decided to try it and I sent some of my guys to try it and we all loved it."
With no quick-serve Mexican restaurants in the Foodtastic portfolio, Mammas said the company made a bid to buy the brand. "It's great food and great people and we can leverage our operations team to support the franchisees," he said.
Freshii said the acquisition will see Foodtastic pay $2.30 per share in cash, representing a total of $74.4 million on a fully diluted basis.
The amount represents a 148 per cent premium on Freshii's 20-day volume-weighted average share price for the period ending Friday and a 142 per cent premium to its closing price Friday, the company said.
Freshii CEO Daniel Haroun said the transaction "recognizes the tremendous value of the Freshii brand." "We believe that Freshii's brand, franchise network and talent will benefit from Foodtastic's greater scale," he said.
Freshii operates 343 locations in North America and internationally, the company said.
Last fall, Freshii announced plans to buy a majority stake in health and wellness product retailer Natura Market ECommerce Inc., with rights to acquire the rest of the business through the first quarter of 2025.
Haroun said Freshii's acquisition by Foodtastic will generate additional opportunities for Freshii's consumer packaged goods business.
---
---