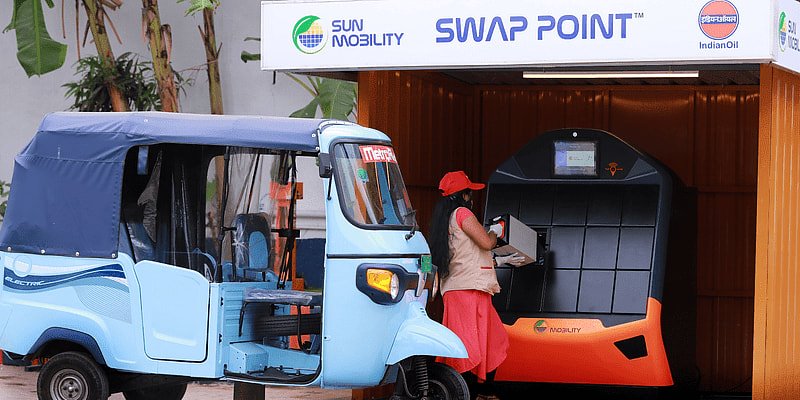 India, one of the world's fastest growing oil markets, has been slow in the adoption of EVs compared to Europe and the US, but its peers are having a rethink about its long-term fuel needs following a rapid take up of electric cars. Sales are now picking up and investment in the production of new autos and energy infrastructure is accelerating.
While EVs make up just 1% of the 3 million cars sold each year, New Delhi wants to grow this to 30% by 2030 and has introduced a range of policies to get there, including tax breaks for consumers.
India's state refiners, which dominate fuel retailers, plan to set up EV charging facilities at more than 22,000 fuel stations and highways by 2024.
Local automakers like Tata Motors and Mahindra & Mahindra have made big investments while foreign players like Kia and BYD have announced premium models for the Indian market. About 40% of India's fuel demand is for diesel, which is mostly used by trucks.
Battery swap stations
Chetan Maini, chairman of Sun Mobility, which provides electric mobility solutions, said India's smaller trucks, including three-wheelers, are likely to be early adopters in the transition given the cost advantage for e-commerce and delivery firms.
His company currently has 80 battery swapping stations in Delhi for two- and three-wheelers and plans to set up 200 by March.
"A large opportunity by 2030 is going to be on the trucking side because the cost economics will work out really well," Maini said.
---
---