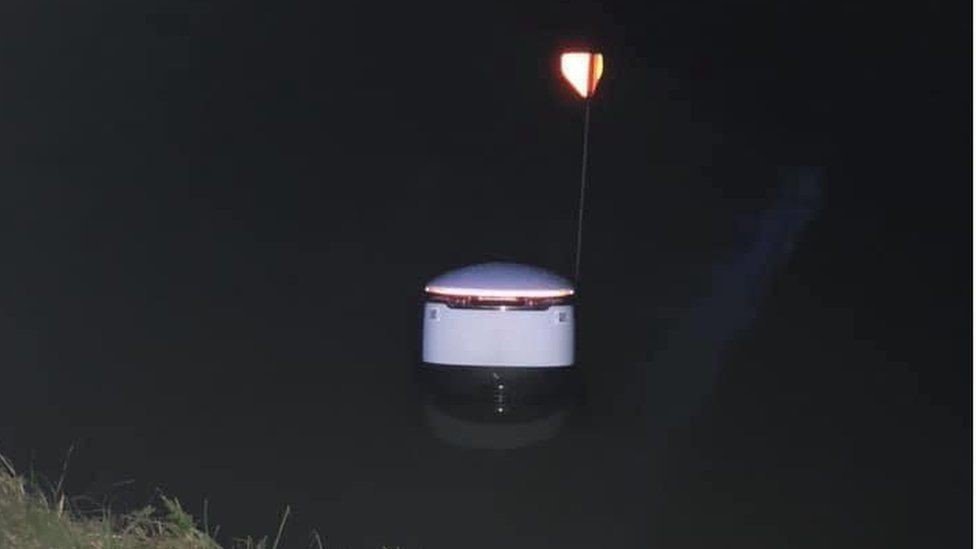 A delivery robot in Milton Keynes UK had to be rescued when it veered into a canal. The machine is one of many, which have been successfully delivering take-aways and groceries for the last 5 years in the UK.
Bex Morgan said she had been walking her dog when the "robot just drove straight into the canal". Starship Technologies, which developed and runs the robots, said anyone who spots one of its machines "swimming" should get in touch.
The robots are a regular sight in Milton Keynes and use 10 cameras, ultrasound, radar and GPS to travel along pavements and cross streets to make their deliveries.
Ms Morgan posted on Facebook how she witnessed the robot lose its way and plunge into the canal. She said Starship Technologies had "gone to fish it out". Below - a fleet of MK robots in the UK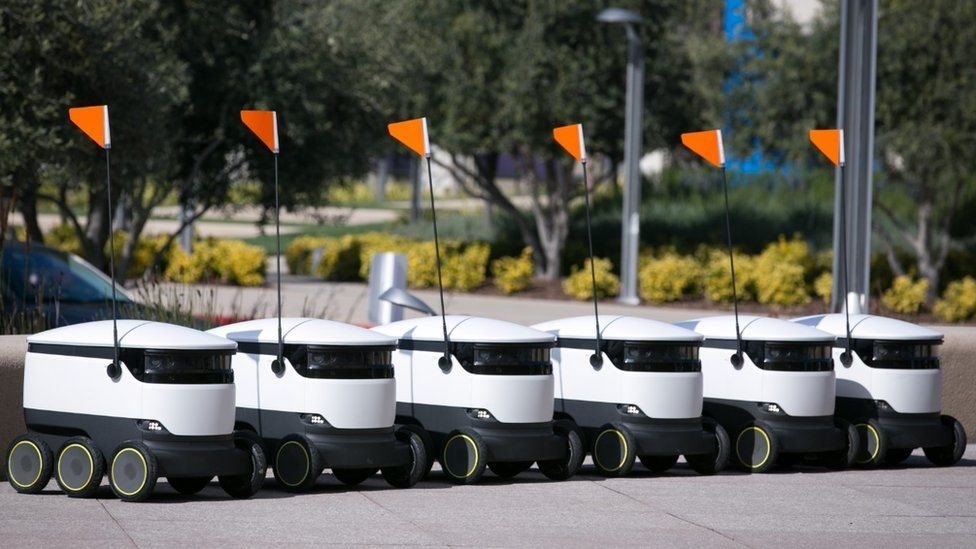 America catches up on the West coast
Meanwhile in the US, 7 Eleven have been testing out a delivery service in Los Angeles.
"Our vision at 7-Eleven is to be the first choice for convenience, anytime, anywhere. We are redefining convenience by delivering innovative shopping solutions to our customers," said Raghu Mahadevan, 7-Eleven senior vice president and chief digital officer.
Robots are capable of carrying up to 50 pounds and include cup holders. The robots are programmed to slow down when maneuvering over rough ground to ensure the delivery of spill-free beverages. Customers can grab their order from inside the robot after entering a code.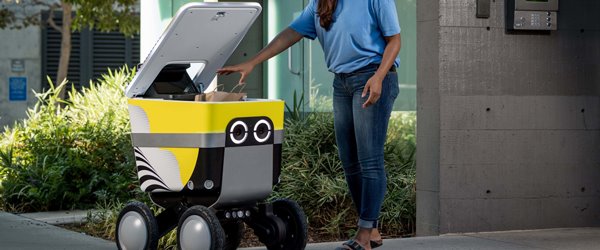 These robots are designed to deliver short distances, ranging from one to three miles, and most Serve robots can make their deliveries in 15 minutes.
---
---