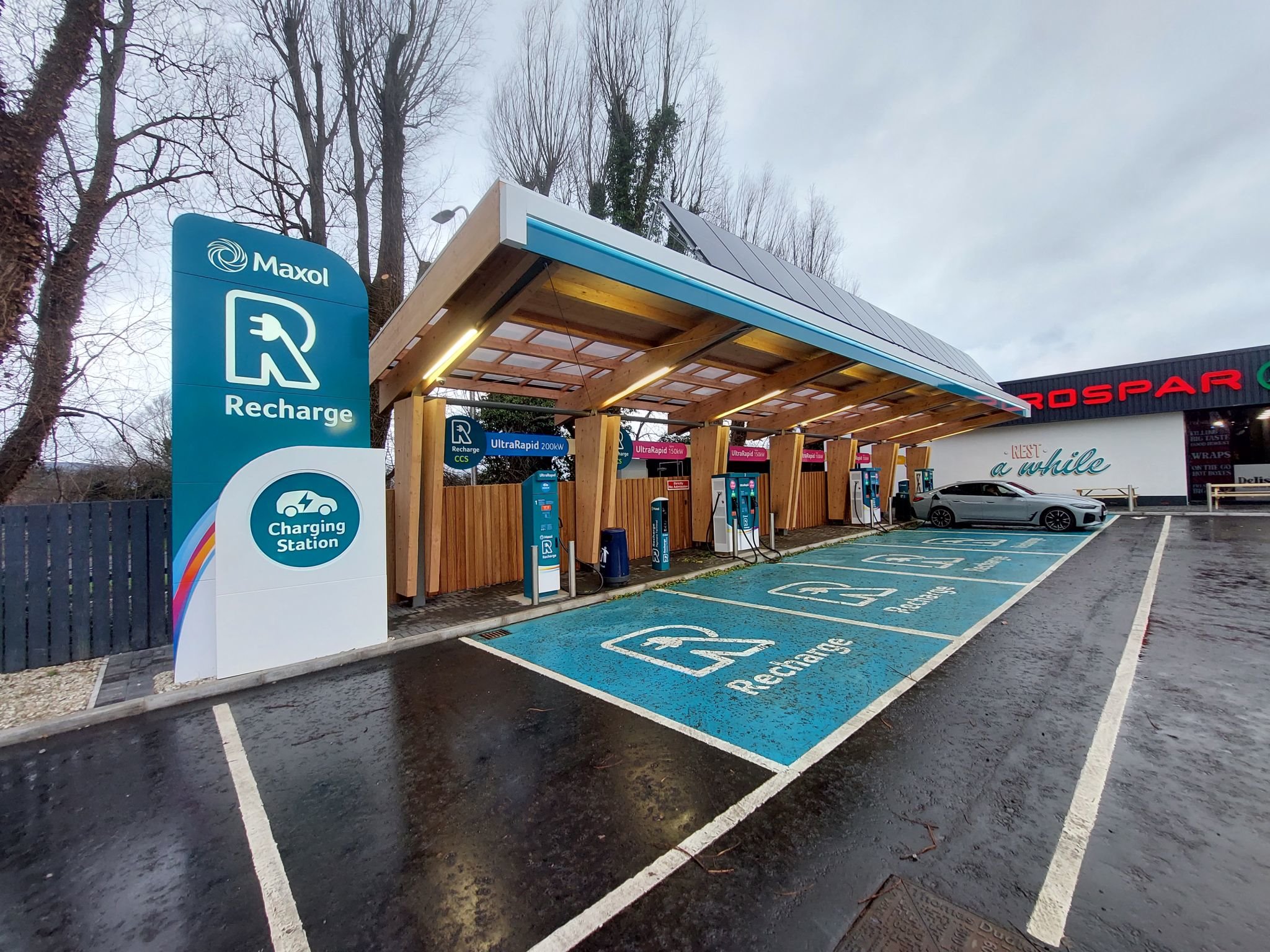 Fuel retailer Maxol has opened the north's first ultra-rapid electric vehicle (EV) charging hub at Kinnegar service station, Holywood, Northern Ireland
It features four high-powered rapid and ultra-rapid chargers including a 200kw charge point that can charge a single vehicle in as little as 15 minutes. There are a further two 150kw charge points that service four vehicles at any one time and a single 50KW rapid charge point.
Up to six vehicles can be charged at one time and the chargers are powered using renewable electricity. Users will pay an initial 50p parking fee and the power is priced at between 55p and 65p per kilowatt hour - and drivrs will be warned there'll be a 50p penalty for every minute they overstay.
The hub launch coincides with the opening of a new EuroSpar offering a range of locally produced food, including an expanded grocery offer and dedicated butchery section as well as a Delish food to go concept with a first-ever self-serve chicken bar included.
And a total of 20 new jobs have been created in the community as a result of the expansion and development.
---
---