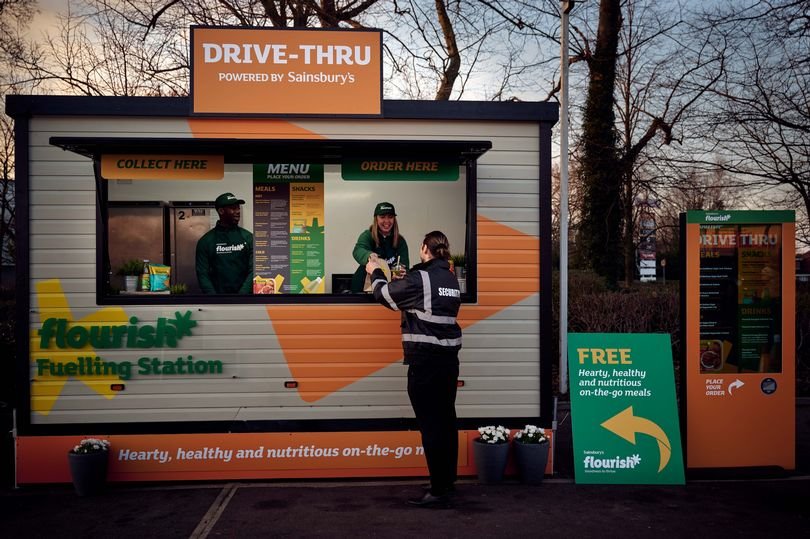 Sainsbury's has launched its first-ever drive-through, the Flourish Fuelling Station, providing free hot and healthy meals from its new Flourish health range. The Flourish Fuelling Station will be open overnight and it comes as new research shows shift workers have the unhealthiest diets in the UK.
With professions such as security guards and taxi drivers topping the list, night shift workers with unhealthy diets are almost twice as likely to struggle to find healthy hot food options, compared to their 9-5 counterparts who also said their diets were unhealthy.
As a result, they're spending an average of £86 a month on fast food during their shifts, with a quarter (26%) admitting to eating takeaways at work three times a week. It comes as a further 1 in 10 (10%) feel unclear on what makes a balanced, healthy meal.
New research from Sainsbury's revealed almost a quarter (23%) of night shift workers are likely to skip a meal and more than one in 10 (16%) admit there are some weeks they don't consume any fruits and vegetables.
That's why, say Sainsbury, that they have launched the 'Flourish Fuelling Station', providing hot and healthy meals from its new Flourish range for free during unsociable hours. The complete range features over 65 products, with prices ranging from £1 to £4.
---
---