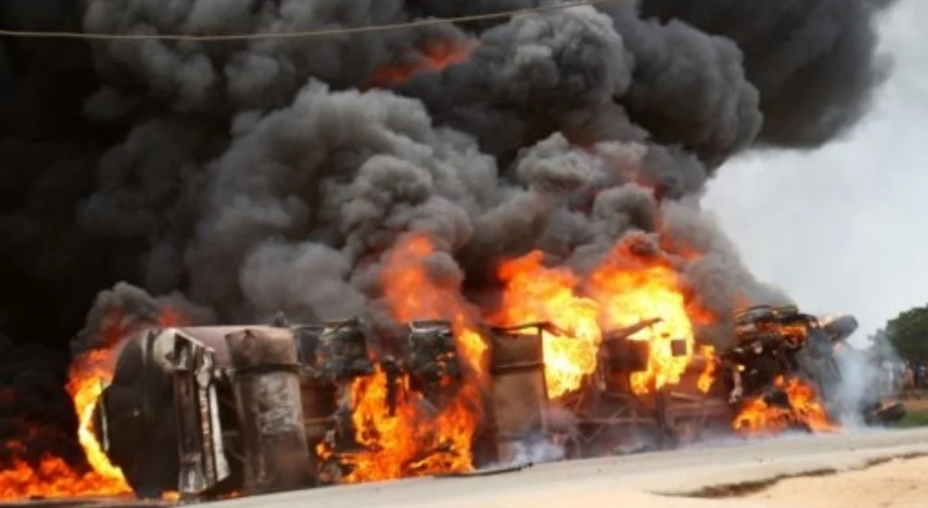 The tanker exploded on Saturday evening at a filling station in Ilorin, Kwara State, while discharging petrol, causing a major fire disaster.
The Special Adviser on Strategy to the governor, Saadu Salahu, whose private residence is located behind the burning fuel station, noted that but for the prompt intervention of the government, neighbours, gallant firefighters and security agencies, the fire incident would have wreaked havoc of unimaginable proportion in the area.
Although no life was lost in the fire disaster, it, however, destroyed property worth over N50 million.
Spokesman of the state fire service, Hassan Adekunle, said in Ilorin on Sunday that at about 08:05 pm, men of the Kwara State Fire Service were summoned to a fire incident by Mr Kamaldeen. "On the Brigade's arrival at the scene of occurrence, the blazing fire had engulfed the whole tanker due to the terrible nature of the incident.
"However, firemen were able to put out the fire on time and prevent the burning tanker from affecting the filling stations and building in the vicinity. "Most importantly, no life was lost in the accident," the spokesman added.
He said a "report points to the accident being caused by a mechanical problem in the petrol tanker."
---
---