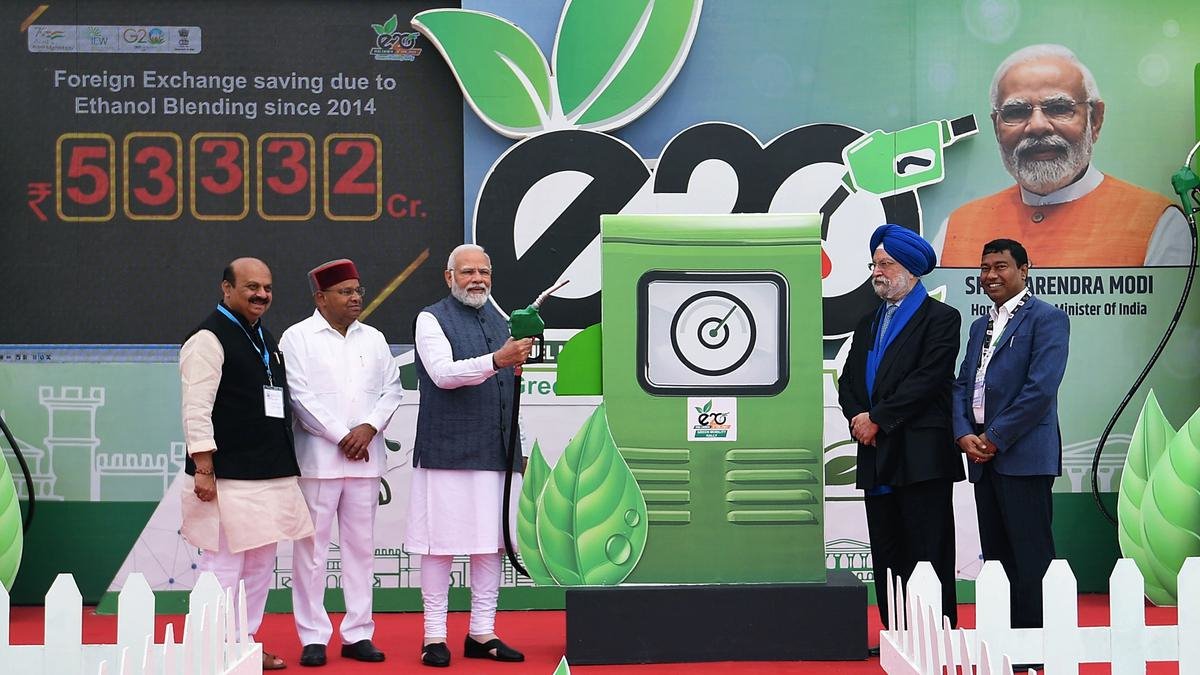 With India officially rolling out the retail distribution of E20 fuel, a blend of 20% ethanol and 80% petrol, the industry has mounted brisk efforts to partner the Centre in fulfilling its strong commitment towards achievement of 20% ethanol blending target, advanced to fiscal 2025 from fiscal 2030 and lowering India's emissions to net-zero by 2070.
As part of the phased roll-out of E20, oil marketing companies sell petrol blended with 10% ethanol at present, up from 1.5% blending in petrol in 2014. The government aims to achieve a complete 20% blending of ethanol by 2025-2026 and in line with the phased roadmap, the project has started with E20 fuel being made available at 84 retail outlets of OMCs in 11 states/UTs.
According to a Confederation of Indian Industry- CRISIL Market Intelligence report, the achievements over the last eight years under the Ethanol Blending Programme & Biofuels Programme including the 10% blending of ethanol five months ahead of the target, has helped the country in reduction of 318 lakh metric tonnes of CO2 emissions and foreign exchange savings of around Rs 54,000 crore.
Going ahead, if India is able to implement 20% ethanol blending in petrol by 2025-26, this is expected to substitute 86 million barrels of gasoline, thereby leading to forex savings of Rs 30,000 crore for India, as well as reducing 10 million tons of carbon emissions.
---
---