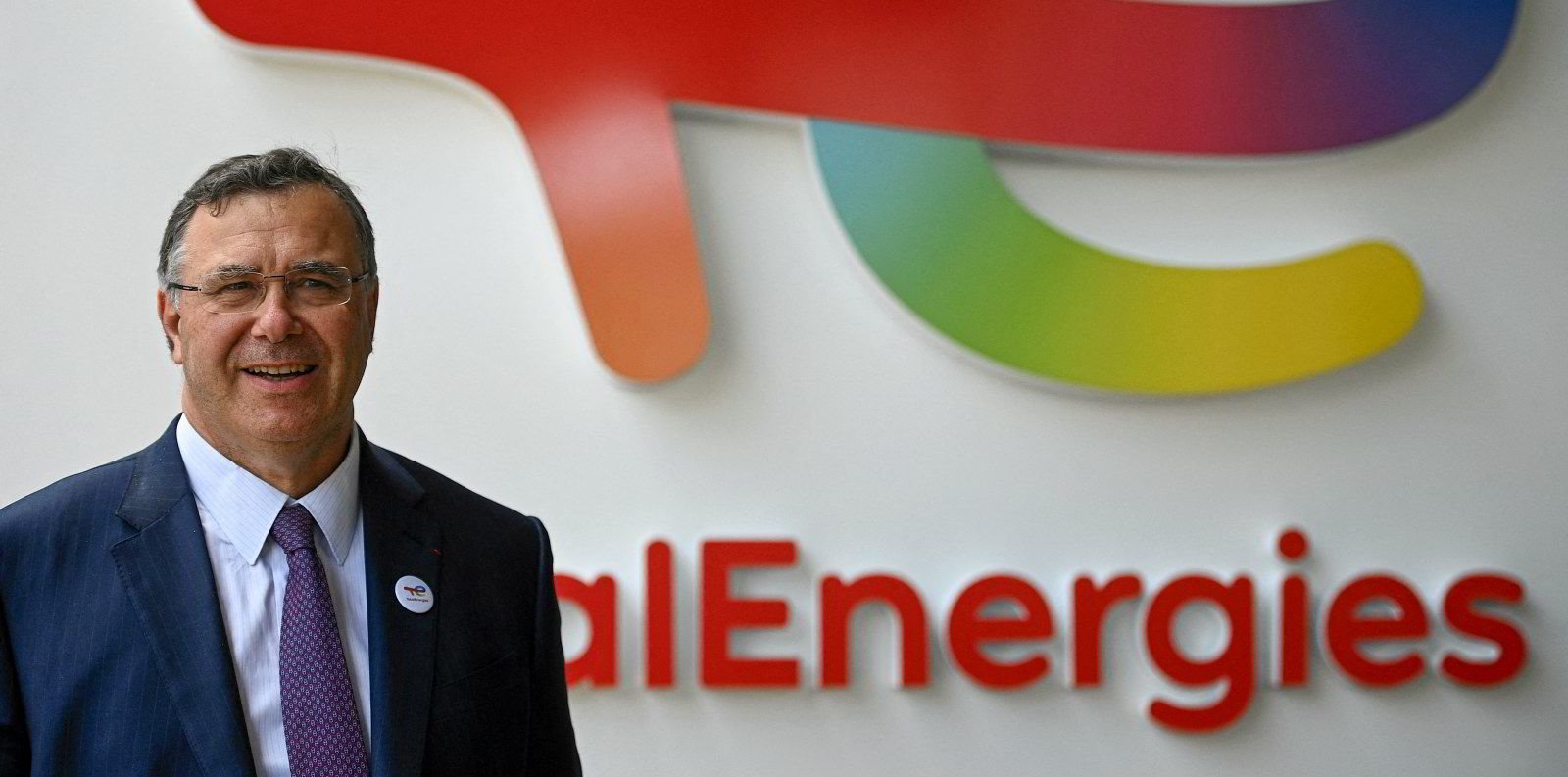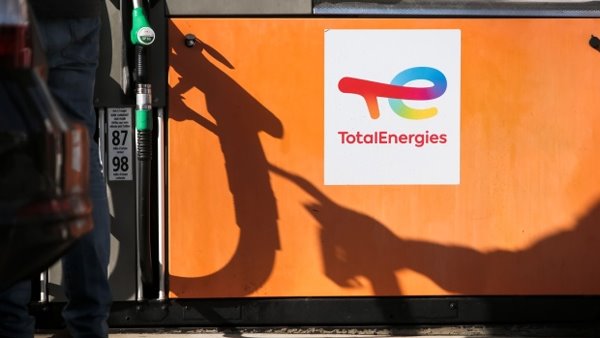 "Energy is reinventing itself"
To contribute to the sustainable development of the planet facing the climate challenge, we are moving forward, together, towards new energies. Our ambition is to be a world-class player in the energy transition. That is why Total is transforming to becoming TotalEnergies, declared Patrick Pouyanné, Chairman and Chief Executive Officer of TotalEnergies.
The above statement back in 2021, waved the starting flag for TotalEnergies to move forward with its ambitions to become a 'world class player in energy transition', starting off quite naturally with a new logo and new overall image, which for me shouts out freshness and modernness, with a little bit of style, something we can always expect from the French.
But is it action or words, or possibly a combination of both, that will win the day for one of our international industry majors, who's eco-friendly performance, along with Shell's, bp's and ExxonMobil's are being questioned and judged virtually every day by 'save the environment' groups and the media, in a variety of differing energy related circumstances.
Dealing specifically on the development of their global chain of retail fuel sites, this article is a brief profile on exactly where the downstream focus for TotalEnergies lies and outlines its primary initiatives and objectives, in respect alternative fuels, energy saving applications, digital implementation, and convenience stores.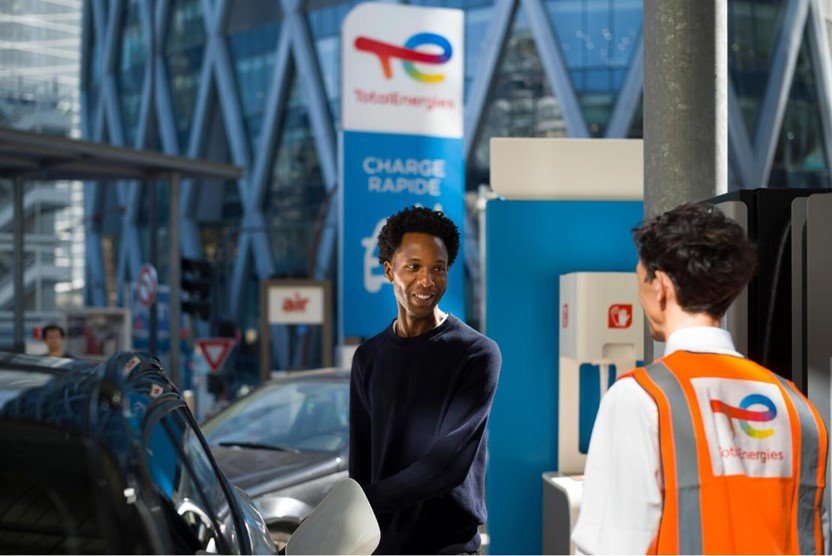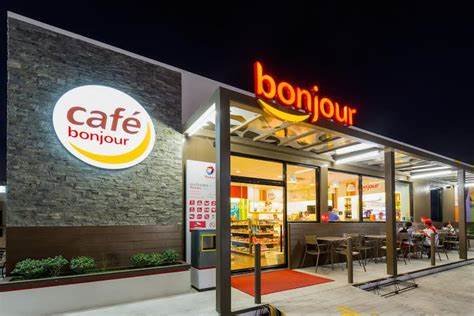 The future – An array of complimentary solutions
TotalEnergies is actively striving to make net zero emissions an ambition it shares with its customers. The primary lever for effectively advancing the energy transition is to gradually change the forms of energy its customers use.
It is pursuing a marketing strategy focused on the lowest-carbon products and scaling back its offerings for certain applications where competitive low-carbon alternatives are available. As of 2018, transportation generated approximately 17% of global GHG emissions.
The Company's belief is that the mobility of the future does not call for a single solution, but an array of complementary solutions.
TotalEnergies is now a broad energy company that produces and markets energies on a global scale: oil and biofuels, natural gas and green gases, renewables and electricity. It's 105,000 employees are say its leaders, committed to energy that is ever more affordable, clean, reliable, and accessible to as many people as possible.
Active in more than 130 countries, TotalEnergies claims to put sustainable development in all its dimensions at the heart of its projects and operations to contribute to the well-being of people.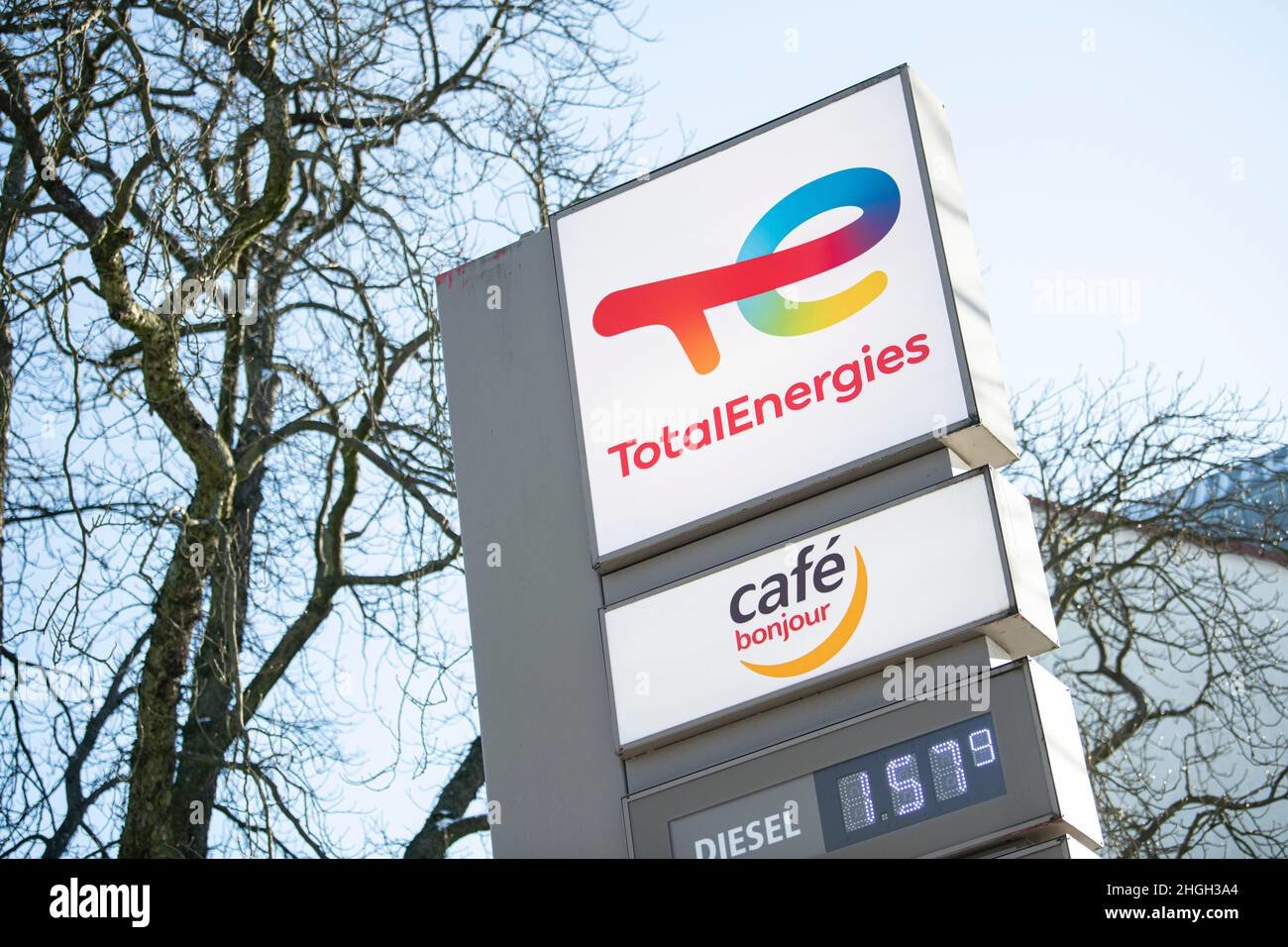 Over one million customers every day
TotalEnergies have over million customers, visiting their service stations around the world every day, which now offer so much more than just a tank of fuel, being genuine convenience centres for both mobility and transportation.
Designed as one stop shops, TotalEnergie service stations are increasingly offering customers customized services for every step of their journey, including meals, Bonjour shops, access to different types of energy and digital solutions.
Service stations in the TotalEnergies network are also providing a rapidly growing range of alternatives to conventional fuels, such as natural gas fuels, ultra-fast electric vehicle charging stations and facilities for refueling hydrogen vehicles.
But what and where are the specifics in place and how and when are these being implemented. Much of the evidence is shown on the TotalEnergies website and I have supplied brief bulletins of this below, spiced up by myself to add extra definition in certain places.

Digital solutions for a customer centric environment.
The TotalEnergies Services app offers a wide array of useful services, including a service station finder, a geolocation tool and a Club members' area.
eWallet is a 100% digital, connected solution that enables customers to fill up their tanks and pay for their purchases with just a few taps of their mobile device. The solution is aimed at both individual and business customers of TotalEnergies service stations, bringing the 'Internet of Things' (the concept of connecting any device, so long as it has an on/off switch, to the Internet and to other connected devices) to service stations that are now fully connected.
Part of the TotalEnergies Services app, this new feature provides customers with a smoother, more streamlined experience. Going into the store or using a conventional automatic pump is no longer a must – drivers can now select their desired fuel directly using their smartphone, unlock the pump to fill up their tank, choose their payment method and pay for fuel automatically and securely.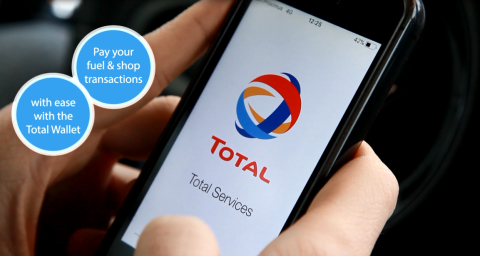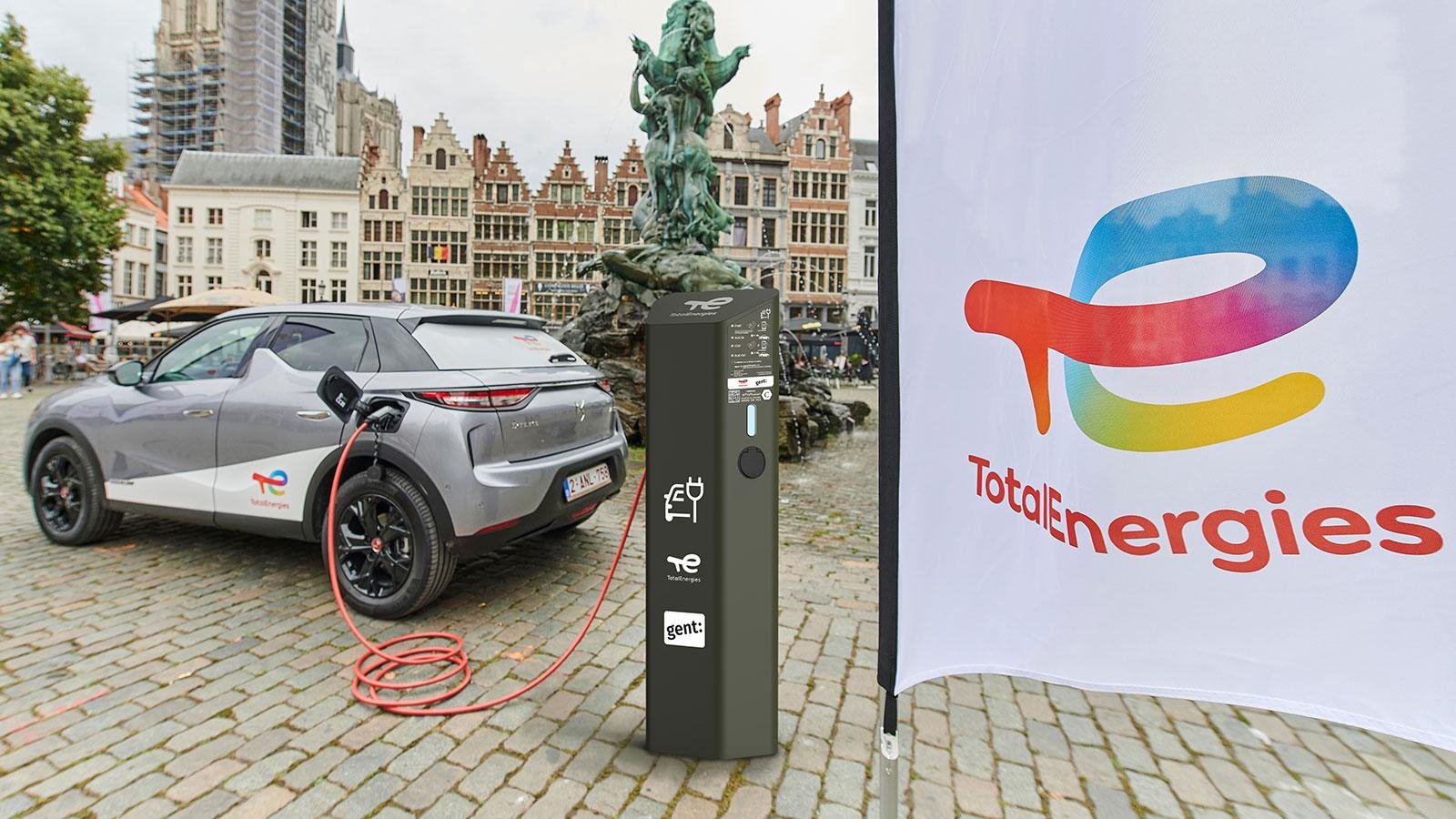 Multi-energy solutions - Electric vehicles
TotalEnergies operate more than 25,000 EV charging facilities in Europe on behalf of local authorities and business customers, with the aim of operating 150,000 EV charging points by 2025. In the future, it intends to expand its network in Europe with EV charging stations every 150 km.
Recently awarded Europe's largest concession contract for EV charging TotalEnergies will install and operate up to 20,000 new public charging points in the Netherlands on behalf of Metropolitan Region Amsterdam Electric.
In line with its ambition of providing accessible energy, TotalEnergies have also started to equip its network with ultra-fast electric vehicle charging stations on major highway routes. As their driving range increases, electric vehicles (EVs), according to TotalEnergies offer a future-oriented solution, accounting for 9% of total vehicle sales in 2021.
TotalEnergies is acting on two key links in that value chain to spur customer adoption of EVs:

Deployment of charging infrastructure.
150,000 charge points worldwide by 2025. 300 service stations on motorways and major roads and 600 urban service stations with high power chargers (HPC) by 2030 to support e-mobility travel in Europe. This works out to one HPC every 150 km, for optimal coverage on long-distance trips.
TotalEnergies is transforming and adapting its presence in cities by developing an e-mobility network in Europe and Asia.
Production of affordable, high-performance batteries
Automotive Cells Company (ACC), a joint venture founded by TotalEnergies and Stellantis in 2020, is set to emerge as a global player in the development and manufacture of automotive batteries beginning in 2023.
With Saft, TotalEnergies is giving the new company the benefit of its expertise in R&D. The batteries produced by ACC will power nearly one million EVs a year, or 10% of the European market. Mercedes-Benz joined ACC in September 2021. This is a major investment to contribute to the development of electric vehicles in Europe.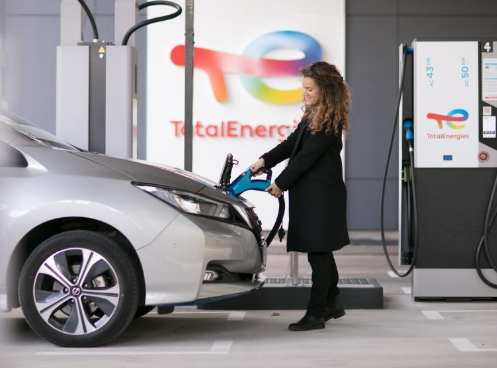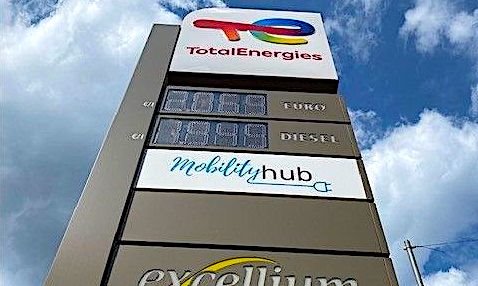 Hydrogen
TotalEnergies also decided to focus on hydrogen in order to diversify its EV activities. Hydrogen vehicles are electric vehicles. However, unlike conventional EVs, which run on electricity stored in a battery, hydrogen vehicles are powered by a fuel cell that converts hydrogen into electricity.
The environmental benefits, such as zero polluting exhaust emissions and practical advantages, such as driving comfort, make these vehicles key to the sustainable mobility of tomorrow.
Almost a decade ago, TotalEnergies set up together with five industry partners the H2 Mobility joint venture in Germany to develop hydrogen mobility.
It also invested in the creation of a network of hydrogen supply stations for road transportation heavy duty vehicles and local authorities. TotalEnergies aim to operate directly or through its holdings up to 150 hydrogen stations dedicated to heavy duty vehicles in Europe by 2030.

Natural Gas
NGV, which can come from either fossil or renewable sources, is known to be a particularly clean energy – it is quiet and emits only small amounts of pollutants and greenhouse gas.
As the E.U. directive promoting alternative fuel infrastructure takes effect, TotalEnergies is more interested than ever in smoothing the path for new products, as part of its drive to become the responsible energy major.
TotalEnergies strongly believe that natural gas has a role to play in sustainable mobility, stepping up the deployment of new NGV stations in Europe in its network, with the aim of operating 450 natural gas fueling stations by 2025.
By doing so, TotalEnergies intend to become the market leader in Europe. In 2017 it acquired the Dutch company PitPoint B.V., one of the European leaders in natural gas and biogas.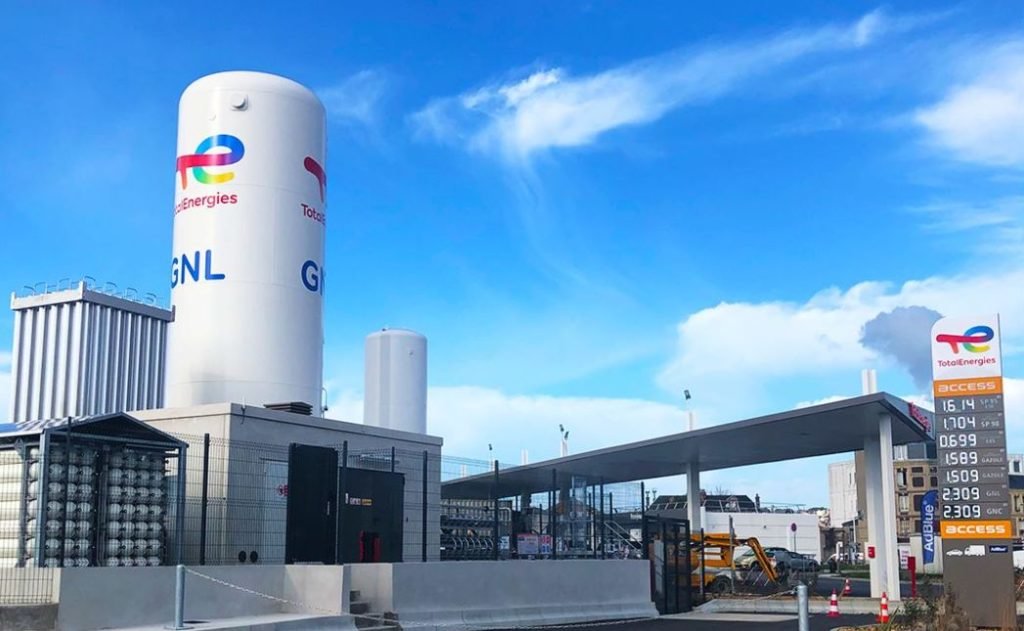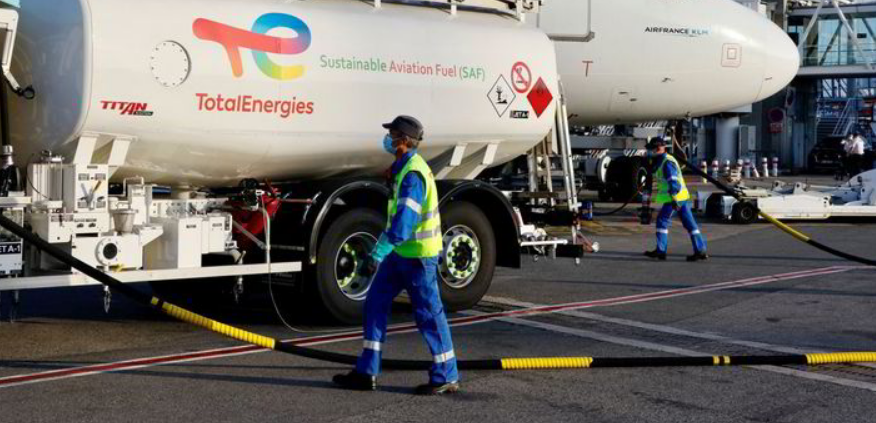 Fast-Tracking CNG deployment in France and Europe
CNG fuel is already available in 450 TotalEnergies service stations in its global network. It is sold in Belgium, Germany, Italy and the Netherlands, as well as Egypt and Pakistan.
TotalEnergies now wants to accelerate CNG deployment, adding 200-plus fueling stations by 2026, including 110 in France, giving priority to Europe, especially France, where it plans to blanket the country with a network located as close as possible to its customers.
"Natural gas is a perfect response to air quality improvement policies", says Franck Schmiedt, directeur Marketing Produits au Marketing & Services. "In France, this takes the form of the 'Crit'Air' sticker, the certificate to promote the use of the cleanest vehicles and reduce air pollution".
The other reason has to do with the type of needs met by the CNG TotalEnergies is banking on. Its more limited range makes it a "last-mile" fuel, better suited for regional driving. It therefore needs a much denser network of stations than LNG.
And with its 2,200 Total and 250 AS24 stations in France, they say they are currently the operator best positioned to offer a dense enough network of CNG pumps.

Part 2 to follow
The second part of this feature will focus on TotalEnergies retail engineering programmes and the design of their forecourts, reviewing its highly acclaimed 'Bonjour' shops in the process and inviting comment from Senior managers in Retail and forecourt engineering.
---
---