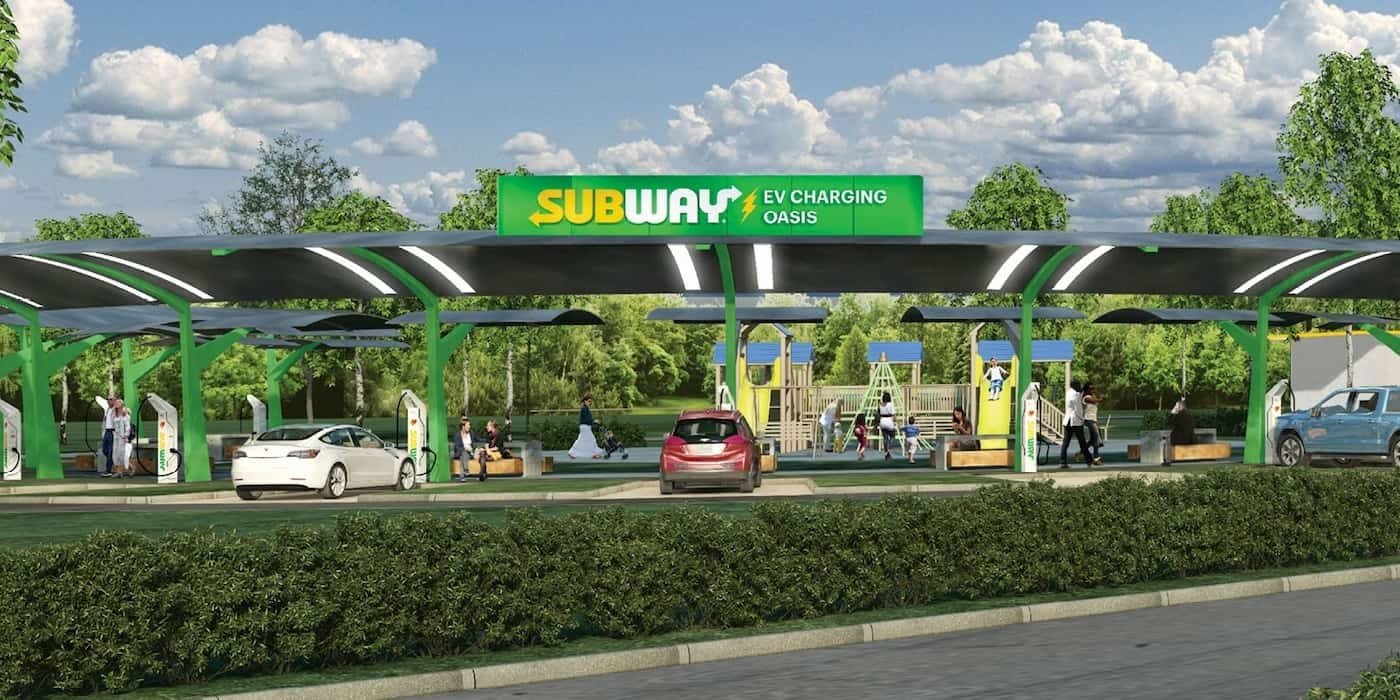 US fast food giant, Subway, is joining the electric revolution, teaming up with GenZ EV Solutions to provide an "EV charging oasis" of the future so you can charge up and chow down.
As one of the largest franchise chains in the US and globally, Subway is responsible for limiting its environmental impact with a vast network spanning over 37,000 restaurants. Subway is working hard to reduce its environmental impact.
with a vision of "making its restaurants and operations as environmentally and socially responsible as possible", Subway is introducing its most significant innovation yet, an EV charging oasis.
Subway introduces EV charging oasis of the future
Subway has revealed its plans to partner with GenZ EV Solutions, a Miami-based charging infrastructure company, to roll out electric vehicle charging stations across the US this year.
Starting in 2023, "Subway EV charging oasis" parks with multiple spots, picnic tables, Wi-Fi, restrooms, green space, and playgrounds will be installed at select locations.
As part of the plan, new or freshly refurbished stores will get small-format, fast EV charging stations. Mike Kappitt, Subway's chief operating officer, is excited about the company's new partnership, saying at the release:
"Our partnership with GenZ EV Solutions is a win for our guests, our franchisees and our planet, creating a dedicated space for drivers to charge their vehicle while enjoying their favourite Subway sandwich". To ensure the chargers remain operational, GenZ EV Solutions works with RED E Charging to provide software and operating expertise to improve reliability and uptime.
---
---