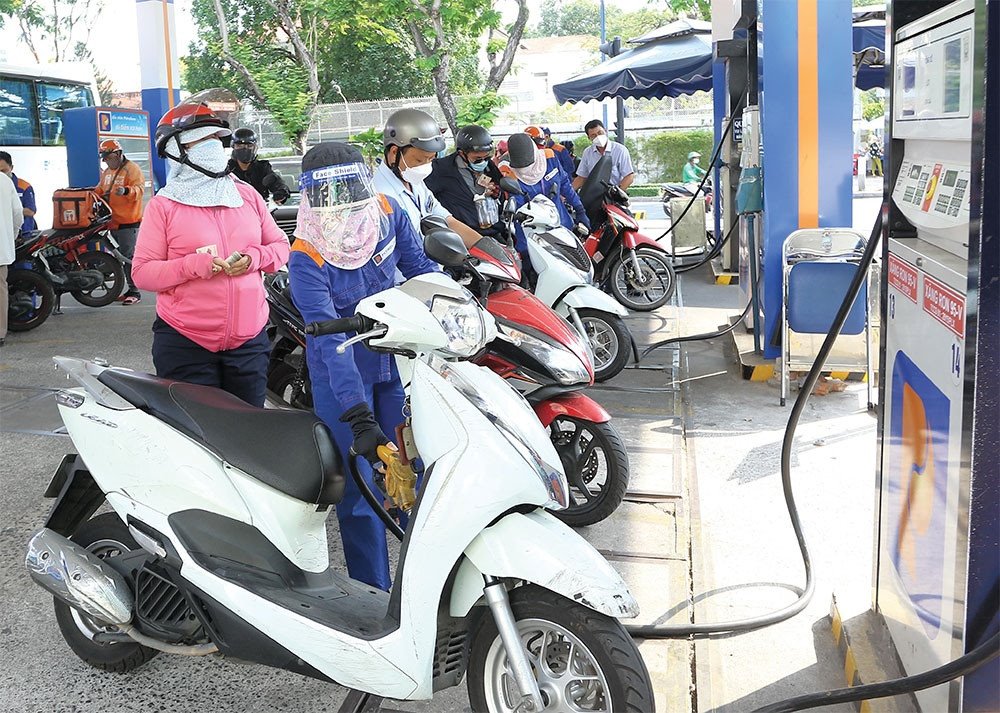 Petrol retail enterprises in Vietnam have struggled to keep their operations profitable as disruptions in the supply chain continue to persist.
At a workshop on amending two petroleum business decrees organised last week by the Vietnam Chamber of Commerce and Industry (VCCI) and the Ministry of Industry and Trade, a series of enterprises raised their voices over their mounting losses over the past year.
They attributed the problem to the state's strict regulations and improper methods of price management in the midst of global fluctuations. Petrol retail groups have to contend with different rules in terms of operations compared to wholesalers
Nguyen Dinh Cung, former director of the Vietnam Central Institute for Economic Management, said that there have been signs of weakness in state management, causing disruptions in important markets such as petrol and bonds.
liberalise the market
"The key is to create a management mechanism so that everyone can win. It is important to liberalise the market so prices can be set according to supply and demand, linking the domestic petroleum market with the international one," Cung said.
Many petrol stations have suspended operations as it saved them money, while simultaneously causing disruptions in the supply chain. But he added that business regulations in state management have not solved the cost problem".
"Although state management has prevented retail petrol shortages by penalising gas stations for closing, this is only a temporary solution that works in the short term," Tuan explained. "To revise the decree on petroleum trading, it is necessary to have a consistent view of fair competition, business freedom, and transparency. When this requirement is fulfilled, it will meet the needs of businesses and people."
A combined loss of $38 million a month
Vietnam has 17,000 retail petrol stations, with private companies owning two-thirds of them. Ha Thanh Tung, a representative of Ha Giang Transport Trading Co., Ltd. said, "Petrol retail businesses have suffered losses for the past year. During the toughest period, about 9,000 retail businesses across the country incurred a combined loss of $38 million a month. The sum from March 2022 to now could reach as much as $170 million."
---
---