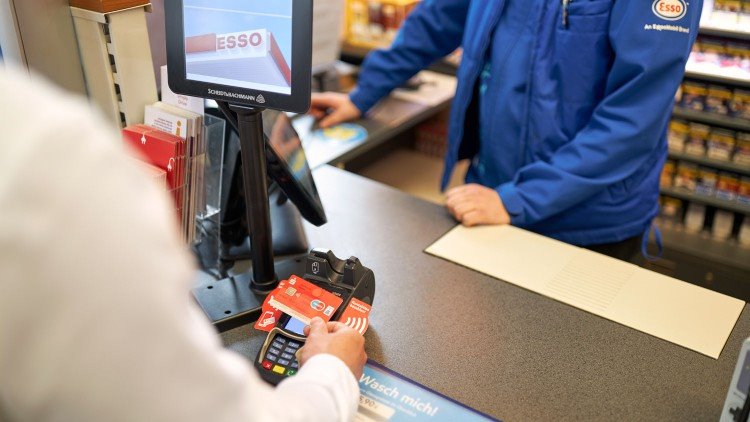 The evaluation of the merchants affiliated with Concardis in Germany, Austria and Switzerland shows how significantly and how sustainably payment at the checkout has changed since the pandemic. On average, the rate of contactless payments in December 2022 across all industries is 85 percent, a record high. Three years ago, before the coronavirus pandemic, it accounted for less than half of all cashless payments.
Today, 95 percent of cashless payment transactions in German bakeries are contactless, 91 percent at kiosks and 90 percent in supermarkets. The number of contactless transactions at petrol stations is also rising continuously. While in March 2020 only 42 percent of petrol station customers paid contactless, the number jumped to 51 percent at the beginning of the pandemic. 77 percent of customers now use this payment method.
Paying by smartphone popular with young people
In addition, young adults are increasingly using e-wallets and paying with their smartphones or smartwatches, for example. This is also shown by the representative survey conducted by GfK on behalf of Mastercard in November 2022: One in four had paid at least once with their smartphone or smartwatch in the last twelve months. Smart payment by holding a mobile phone or wearable is particularly popular among young adults. In the 18-29 age group, 45 percent paid via e-wallet at the POS – 12 percentage points more than in the previous year.
"This will change the entire check-out in brick-and-mortar retail, because contactless payments are increasingly being made by smartphone. This makes it possible to link all digital processes with payment, such as collecting loyalty points or receiving digital receipts," says Carola Wahl, CEO of Concardis and, as Chief Regional Officer, also responsible for Nexi's entire DACH business.
This accelerates payment processes overall, because fewer queries take place at the checkout. According to the Bundesbank, the pure payment process by card takes around 30 seconds, with contactless payment without PIN or signature it is on average only 14 seconds.
---
---