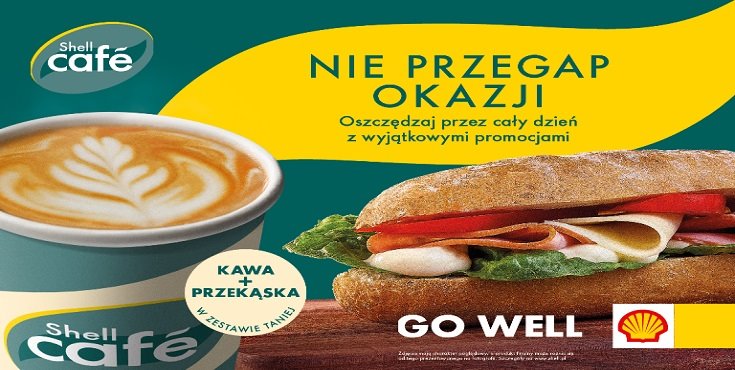 Shell is implementing the Shell Café 3.0 campaign at its stations in Poland, which consists in adapting the sales offer to the cycles of the day. In this way, the company wants to provide an even more tailored offer. The action will last until the end of April
Shell Café is a café and dining concept launched in August 2021. The change for customers was the introduction of two mixtures created in cooperation with valued roastmasters and barista service at stations. Shell Café 2.0 meant testing a standalone model. The first Shell café outside the petrol station was opened in July last year in Warsaw at 30 Karolkowa Street. Now it's time to introduce Shell Café 3.0.
What does this mean in practice?
Over the next three months, the Shell Café concept will be modified with special offers: breakfast, lunch, afternoon and evening. Anticipating the demand for given categories, the company will ensure that the products are freshly prepared during these hours.
"Shell customers can always count on very attractive offers. We want to combine our distinguishing feature, i.e. high quality products with favourable prices. It's a good idea to use the Shell ClubSmart app, as great points offers await club members.
By focusing on offers tailored to the daily cycle, our customers will be sure that the products served to them have been prepared shortly before serving, and Shell Cafe coffee constantly impresses with its taste and aroma – says Monika Kielak-Łokietek, President of the Management Board of Shell Mobility, Member of the Management Board of Shell Polska.
---
---