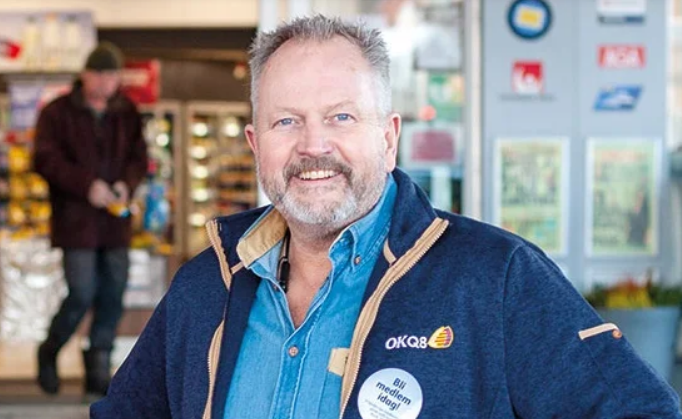 With a new large laundry hall, the merchant Stefan Strandell, with more focus on the laundry range, will create increased profitability in his laundry business – not least as he expects new laundry customers within six miles of circumference.
Bensin & Butik states when visiting that OKQ8 Ljusdal is not exclusively a fuel station, but also a large building on three levels where Stefan Strandell is the landlord for other companies, and also a lessor of garage spaces and storage rooms.
"It was quite run-down when we took over, so we gradually renovated the entire facility. In the store, we first built four new toilets from scratch. Then we repainted, changed all the décor and ceilings, including lighting. New refrigeration and freezing rooms were also built. And in 2016, we were then able to reopen the store.
Stefan strives to have as many legs as possible to stand on – the shop, the car wash, packages, games, trailer and car rental, fuel, electric charging posts and the side business of local rental. What he is investing extra much in now is the new construction of a large freestanding laundry hall that will be a real complement to the existing self-washing halls at the station.
"The self-washing halls already have very good profitability, and now I look forward to an increased number of washes with the new automatic wash. "Already today I am at ten thousand washes and I expect to increase that number by at least 2,000 to 3,000 washes in the first year," explains Stefan.
How will you market for the inauguration?
Since the start of the construction, we have filmed with drones and will go out on social media and market ourselves. So of course I'm going to go a little extra so that no one passes by. There are no laundry halls in communities such as Järvsö, Fäla and others, so it is a large area of six miles circumference where potential laundry customers are located, comments Stefan Strandell.
---
---