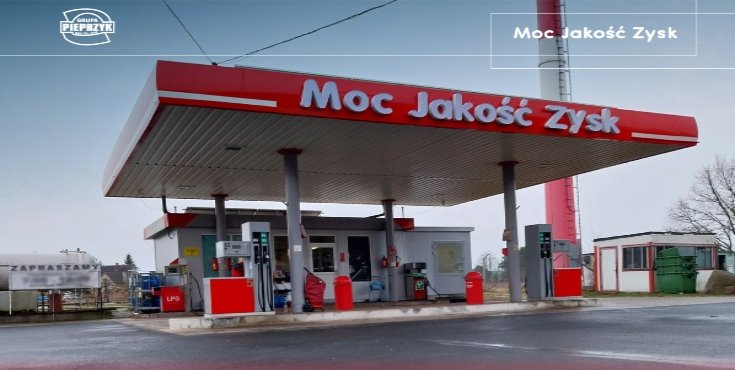 The Moc Jakość Zysk network is growing in strength. Pieprzyk Group have announced that currently in the town of Rudna in the Lubin district of Poland, 124 stations have been opened, which will operate under the brand Moc Jakość Zysk.
For now, the station offers the sale of fuel: gasoline 95, diesel and LPG. Soon, the Pieprzyk Cafe corner will be launched, which will offer aromatic coffee and tasty snacks.
At the station, in turn, there is already a convenience store where you can buy groceries, snacks and car supplies.
In the near future there will also be a corner with vegetables from own farming. The offer will include: vegetables, fruits, potatoes as well as natural pressed juices of the SOkCZYSTA brand.
---
---