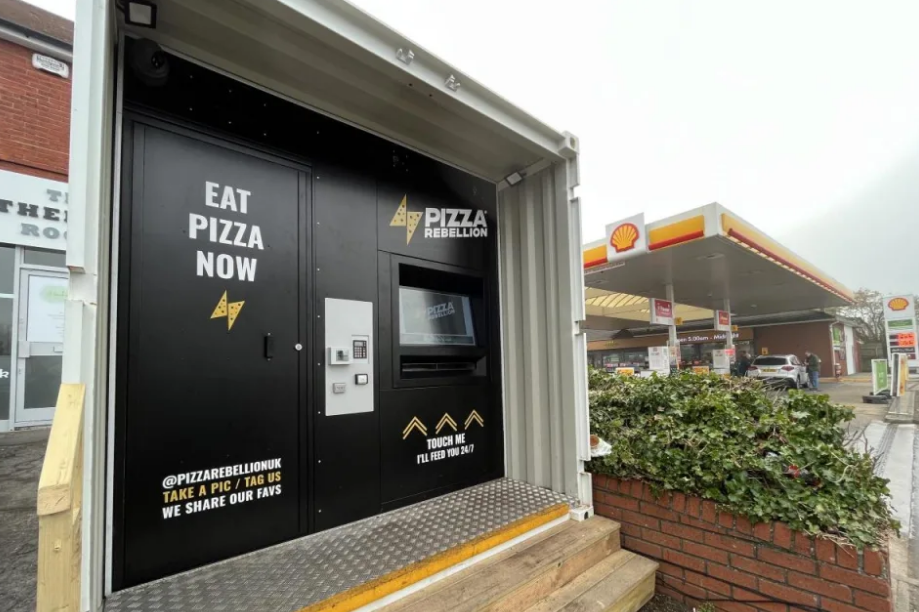 A recent one has has landed adjacent to a Shell petrol station in Hampshire UK. Local residents can now get a slice of the action following the arrival of Pizza Rebellion's popular invention. The machine serves up freshly-made pizzas from a large storage container.
A spokesperson from Pizza Rebellion said: "We are constantly on the lookout for suitable locations to launch our concept in the UK, give the people the opportunity to love it, and to get the word out there. "The response has been absolutely fantastic and the feedback has been overwhelmingly good. "We are really keen to expand throughout the UK south coast to form partnerships with local businesses, with surplus land they can earn rent on."
The idea of a pizza vending machine was born in lockdown and has since grown in popularity as machines appear along the south coast.
The team behind Pizza Rebellion monitors stock levels remotely and can react to "peaks and troughs in the market" to reduce spoilage and wastage to near zero.
The machines use a low amount of electricity, while the boxes and wooden knives provided with the pizza are recyclable.
In the Netherlands, at more and more petrol stations consumers can access pizza machines. The Shell service station on the Aalsterweg in Eindhoven has now placed a pizza kiosk on the site where consumers can go for the hot treat 24/7. The Resto'Clock pizza kiosk offers four different pizzas that are freshly and warmly prepared in four minutes.
---
---