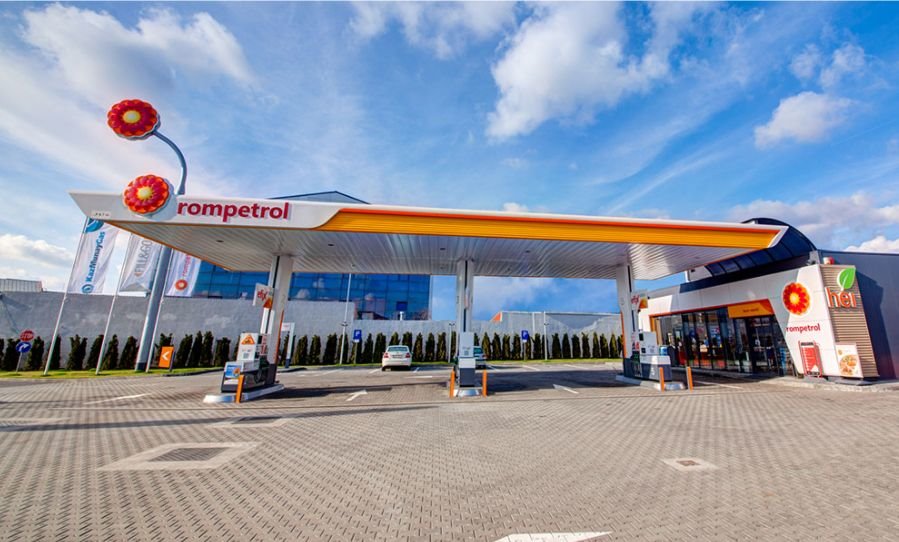 The Kazakh-Romanian Energy Investment Fund (KREIF) and Rompetrol Downstream – the retail structural subdivision of the KMG International Group in Romania, opened the first four integrated service centres on the A1 highway (Nadlac – Sibiu section) on Thursday (9 March).
Part of the IV Pan-European Transport Corridor (Dresden – Istanbul), the A1 highway is the main connecting route to and from Hungary and the western EU countries.
"This is a premiere for Romania, a brand-new concept, developed for the new gas stations on the highways, which ensures clients' access to a variety of products and services, to generous spaces for rest, relaxation or having meals with the loved ones, and spaces for local and regional producers.
There are also fast electric charging stations, and the partnership concluded with the KFC chain of restaurants," said Catalin Dumitru, Retail and Marketing Director at KMG International and member of the Board of Directors of the Kazakh-Romanian Energy Investment Fund.
The four new stations are part of a 12 service-centre package that the Fund will open on the A1 highway, with a total investment estimated at over 40 million dollars (37.4 million euros). The cost of the first four integrated centres amounted to 14 million dollars (13.1 million euros), with the remaining eight units to be opened in the next period, near Sagu (Arad county), Giarmata and Recaş (Timiş), Cristian (Sibiu)
---
---