d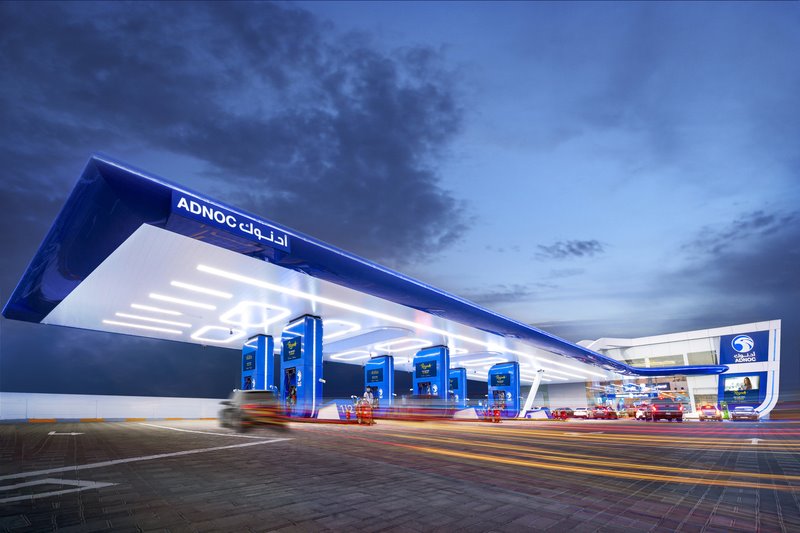 ADNOC Distributionb increased its network in the UAE to 502 fuel stations in 2022 and added an additional 28 ADNOC Oasis convenience stores. This brings the total number of Oasis stores now to 362.
International expansion was the prominent focus throughout the year as the Company grew its network in Saudi Arabia to 66 and further advanced its international expansion with the acquisition of a 50% stake in TotalEnergies Marketing Egypt LLC, one of the top four fuel retailers in Egypt with a portfolio of 240 stations.
Within the framework of this expansion, the Company will rebrand 10 flagship service stations - the first of which will open in Q3 2023 with a signature ADNOC Oasis convenience store. ADNOC Distribution will follow-up with a further nine service station rebrands in 2024.
H.E. Dr. Sultan Ahmed Al Jaber, Chairman of ADNOC Distribution, said: "The journey of ADNOC Distribution in 2022 was one powered by growth and the realization of the Company's vision to venture beyond our borders into new markets.
It is one that has also resulted in a heightened awareness of how closely intertwined our interests are with those of the future as we continue to build a more resilient business model which focuses increasingly on sustainability."
"As much as 2022 was about growth, our journey in 2023 will focus on growth and sustainability. As we enter the UAE year of sustainability, never has it been so essential for us to further commit to proving that our business can both support the strategic goals of our nation, while at the same time create long-term sustainable value for our shareholders."
---
---