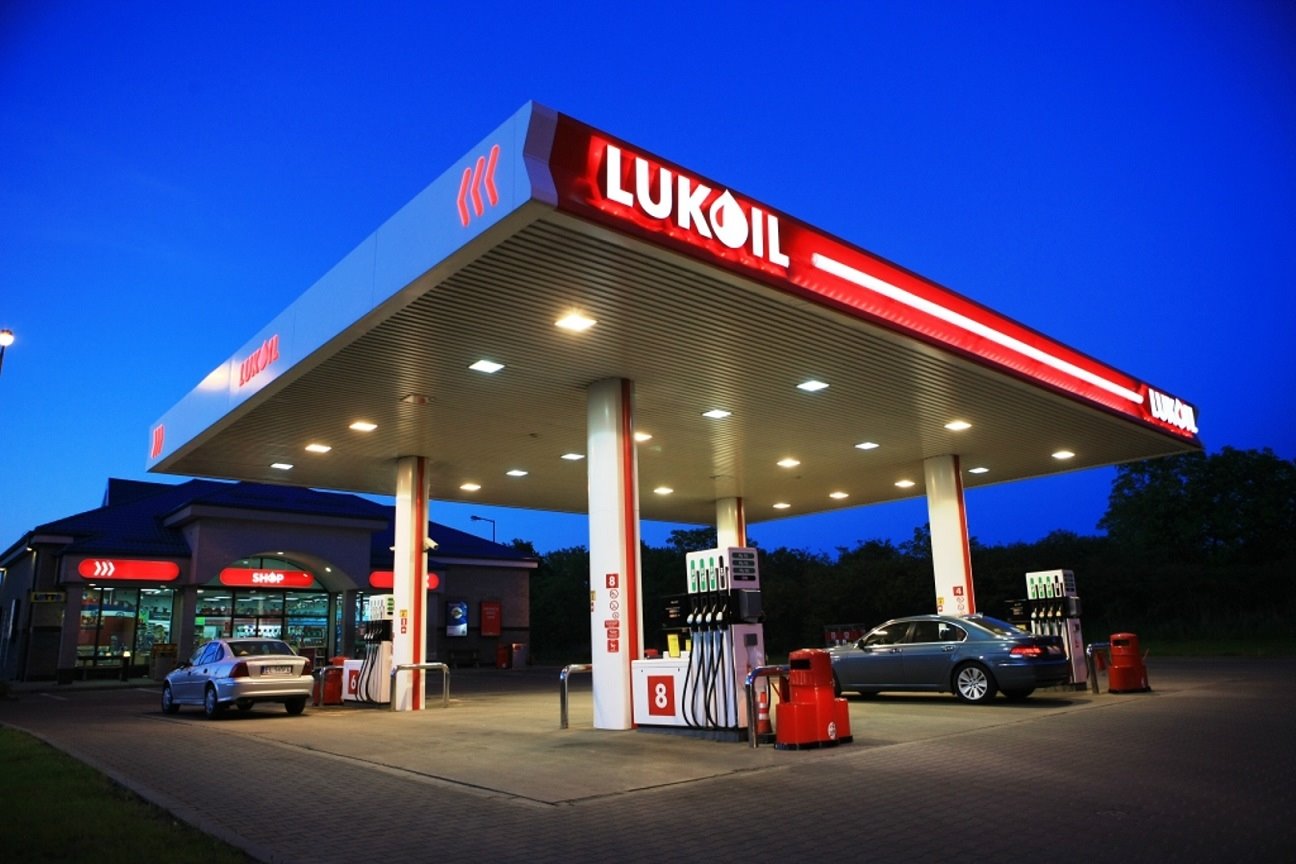 Lukoil, Russia's largest private oil company, is planning to enter the retail fuel market in neighbouring Kazakhstan by launching a franchisee project.
Russian oil companies are showing keen interest in Central Asia after their access to European markets was impacted by EU and G7 sanctions.
According to sources, Lukoil is planning to offer local fuel retailers a franchise scheme and to supply them with gasoline from Russia and Kazakhstan.
"Proposals are in works, the details are yet to be discussed," a source familiar with the matter told Reuters.
Lukoil met with the Kazakhstan Fuel Association on March 13 at a venue sponsored by Kazakhstan Energy Ministry, another source, who was among the attendees, told Reuters.
"The number of retail stations in the chain and possible regions (of operation) were discussed," the source noted.
The Kazakhstan Fuel Association confirmed a meeting between the participants of the association and Lukoil, but did not provide details.
Market background
In Kazakhstan, where fuel production and pricing are under state control, imports from Russia might be challenging, a local fuel retailing source said.
"It is not clear yet how Lukoil is going to supply retail stations with petroleum products, as the prices of Russian petroleum products are too high for the local market," the source said.
The best option for Lukoil would be to supply premium grades of gasoline to the market, which can be sold at higher prices, traders said.
Lukoil's proposal would be more interesting for small and medium-sized retail chains, as large retailers receive fuel from major Kazakh suppliers at lower prices, the retailing source added.
The largest fuel retailing chains are Qazaq oil (previously owned by KazMunayGas) with 374 stations, Helios with 282, Sinooil with 198 and Russia's Gazprom Neft with 78.
Gazprom Neft is the only Russian oil company with gas stations in Kazakhstan. They are mainly supplied with locally produced fuels while small amounts of gasoline and diesel fuel are supplied from the company's Omsk refinery in Russia.
---
---