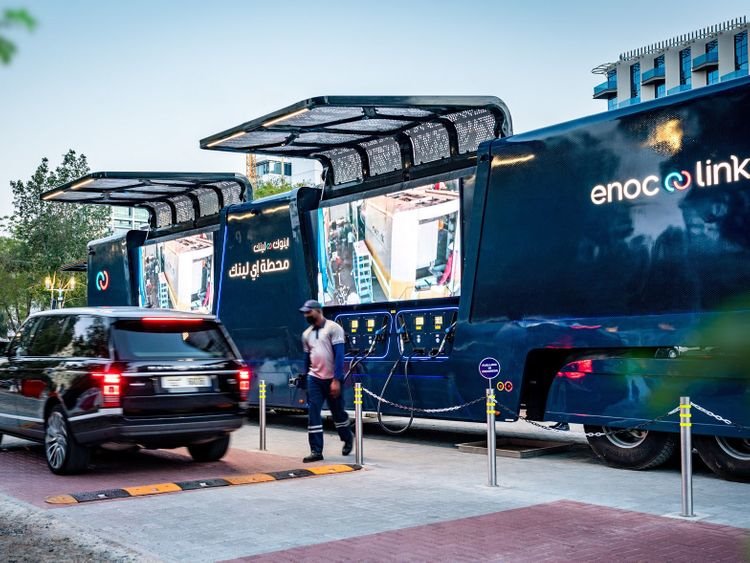 ENOC Group has opened its first eLink station of 2023 in the Kalba region, located on the east coast of the United Arab Emirates. The digital mobile fuel supply service has enhanced the convenience of motorists in the area and strengthened its environmental credentials.
The new mobile site has the capacity to fuel up to 500 vehicles per day and up to four vehicles simultaneously. It also provides an eco-friendly lighting solution to customers with the installation of solar lights.
This marks ENOC's 10th eLink station in the UAE set up to cater customers in the residential area nearby the Amr Bin Al's Street in Kalba as well as commercial establishments, and visitors to the east coast city. Furthermore, the company's 'Yes' rewards programme is now available at eLink stations.
"Building on the success of eLink stations across the UAE last year, we are continuing to fulfill our vision of meeting the energy needs of the nation with innovative fuel supply solutions in 2023," said Saif Humaid Al Falasi, CEO at ENOC Group.
The eLink station does not require assembly and can easily be deployed and relocated to different locations if needed, without any downtime. The station also includes vapor recovery systems to reduce emissions while loading from storage tanks.
In addition, ENOC Link complies with international safety standards - NFPA, ADR and UL. The firm aims to expand its eLink mobile fuel station network across more locations within the UAE.
---
---