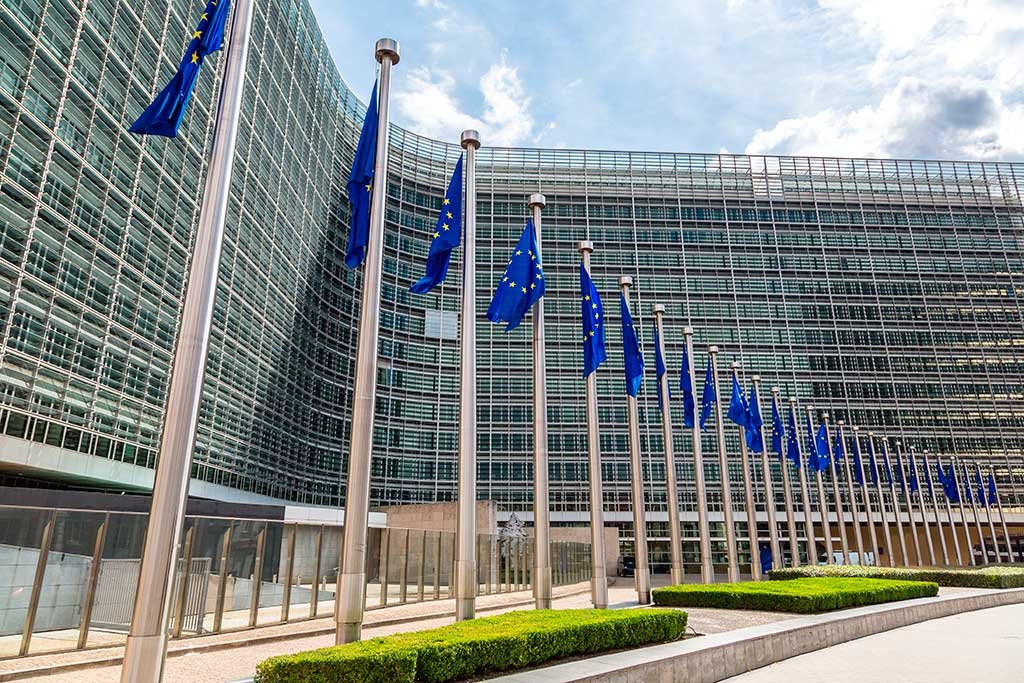 The European Commission and the German government have reached an agreement that will allow combustion-engine cars to stay on sale after the planned 2035 cut-off, provided they only run on e-fuels. Industry sources claim motorists and the climate will be the losers.
Formally approved by the European Parliament in February, the original 2035 legislation set an EU fleet-wide target to reduce CO2 emissions produced by new cars and vans by 100% compared to 2021, effectively banning ICE vehicles.
Approval of the new standards this month was only expected to be a formality but saw Germany and Italy, together with Poland and Bulgaria, oppose the reforms.
Germany Chancellor Olaf Scholz, backed by carmakers, had called for an exemption for e-fuels and the Commission has now reached a deal.
Agreement reached with Germany
"We have found an agreement with Germany on the future use of e-fuels in cars," Frans Timmermans, head of EU climate policy, said on Twitter at the weekend. "We have found an agreement with Germany on the future use of e-fuels in cars. We will work now on getting the CO2-standards for cars regulation adopted as soon as possible."
German Transport Minister Volker Wissing said: "The way is clear: Europe remains technology-neutral. Vehicles with combustion engines can also be newly registered after 2035 if they only use CO2-neutral fuels."
The European Commission has said it will make a new vehicle category for cars running exclusively on e-fuels within the Euro 6 vehicle type approval rules. These vehicles will count towards the EU car CO2 targets and will be allowed to be registered after 2035.
That's despite many having said that e-fuels undermine investment certainty in the electrification of European carmakers
Car manufactures claim air quality will suffer
Ford and Volvo spoke out last week as part of a group of 47 businesses that warned rowing back on the 2035 ICE ban would impact air quality and health outcomes, as well as undermining business trust.
Volvo had said now was "not the time to put domestic political interests ahead of the health and welfare of our planet and EU citizens, and indeed of future generations" while Ford had commented that debate on e-fuels creates "uncertainty among consumers and is distracting from our joint efforts to tackle the climate crisis".
Following this weekend's developments, Julia Poliscanova, senior director for vehicles and e-mobility at campaign group Transport & Environment, said: "E-fuels are an expensive and massively inefficient diversion from the transformation to electric facing Europe's carmakers."
Environmental group Greenpeace also criticised the agreement, saying: "This lazy compromise undermines climate protection in transport, and it harms Europe."
E-Fuels to drive up costs and carbon emissions
Proponents of e-fuels point out that they're compatible with today's engines and avoid problems with mass chargepoint rollout and critical minerals in battery packs. But critics of e-fuels say they will cost drivers more money while also pushing up carbon emissions, oil consumption and air pollution.
Such fuels, made from renewable energy, green hydrogen and captured CO2, are not produced at scale yet but analysis by T&E has found that e-petrol could cost more than €2.80 (£2.46) per litre at the pump in Germany in 2030 – 50% more expensive than regular petrol today due to the complex and energy intensive production process.
Alex Keynes, clean vehicles manager, said: "The higher cost of e-fuels will mean that only the wealthy could afford them while everyone else could be pushed into getting around the rules and using fossil petrol instead. Motorists and the climate will be the losers."
It's also warned that the new plans will also increase CO2 emissions and oil consumption from the existing car fleet. T&E data indicates that allowing combustion engines to be sold after 2035 would displace sales of up to 46 million zero-emission electric cars by 2050 while also depriving existing cars of the synthetic fuel they need to decarbonise. If e-petrol is used in new cars, vehicles already on the road would burn an additional 135 billion litres of fossil petrol and emit an extra 320 MtCO2e by 2050 than if e-petrol was available for the existing fleet.
The loophole for e-fuels will also impact air pollution.
While synthetic fuels can be carbon neutral, they still emit air pollutants, notably toxic NO2 and carcinogenic particles, when burned in combustion engines. Cars running on e-fuels could emit up to 160,000 tonnes of additional NOx pollution in the EU by 2050.
Alex Keynes said: "Ultimately e-fuels will be no more than a niche solution for Porsche drivers. But by undermining the clarity of the engine phase-out for the sake of an expensive and polluting fuel, Scholz is risking Europe's green transition and the future of its car industry."
---
---