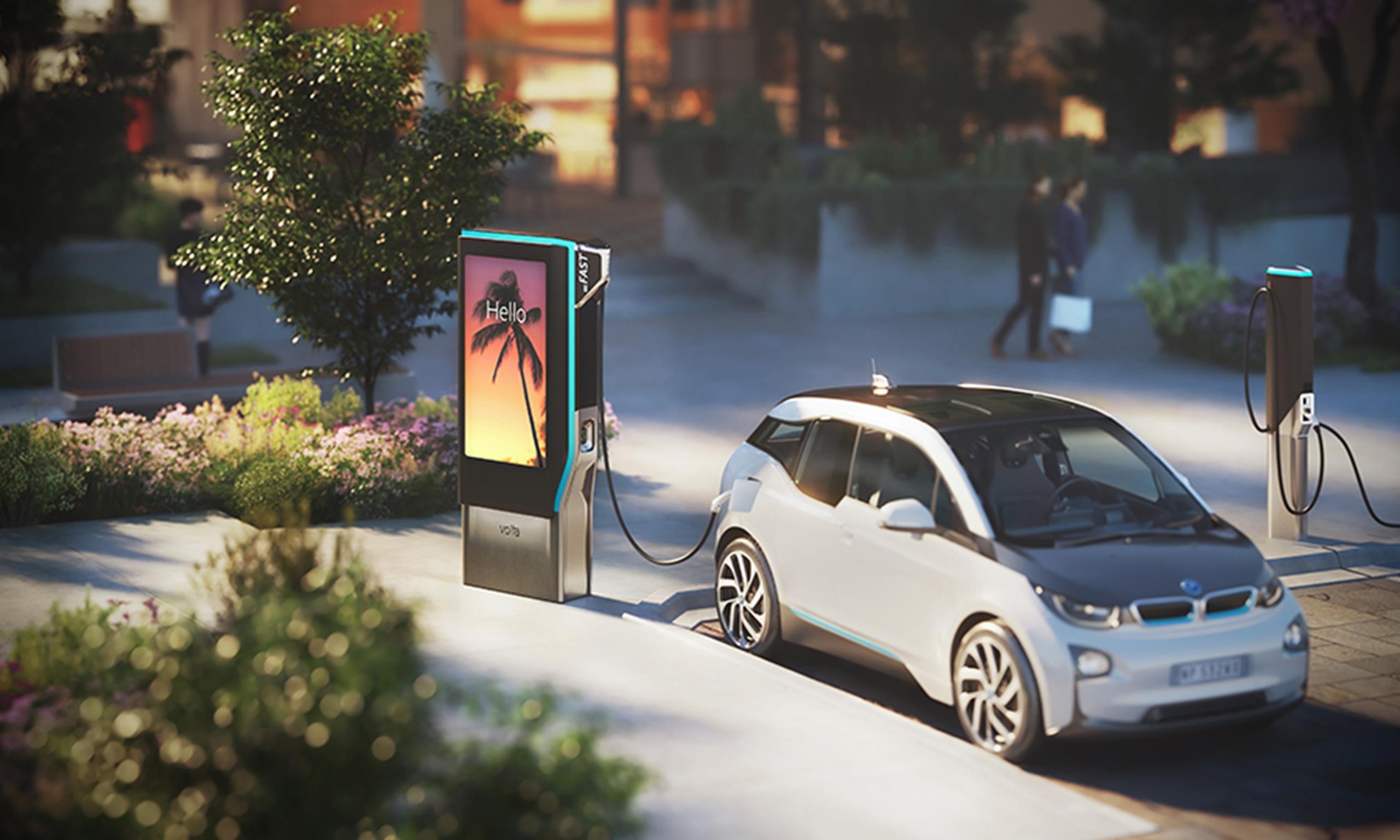 On Friday, Shell announced the acquisition of Volta Inc., the operator of over 3,000 electric vehicle (EV) charging points. Shell paid about $169 million. In the most recent 12 months for which financial data is available, Volta lost almost $250 million. Based on earnings, it makes no sense.
But the deal isn't foolish, it's strategic. Shell is the leader in U.S. fuel stations with approximately 14,000 Shell-branded stations in 49 states. Management needs to address what will happen to those stations as consumers adopt EVs over time and stop filling up with gas.
Along with that is what happens to the more than 71,000 convenience stores located at fuel stations in the U.S.
Charging an EV is different because you can do it at home. In fact, home is almost always the least expensive way to do it. Charging stations pay more for electricity than home users because four or more cars at once usually creates a demand surcharge.
Power surcharges accounts for over 90% of a charging station's electric costs.
As more consumers opt to recharge at home, convenience stores at gas stations will see less customer traffic. They will need to find a way to reduce their operating, labor and capital costs to maintain profitability.
Spending more time in a convenience store
An EV charge takes at least 20 minutes and usually more. As consumers consider where to charge their EVs, they are going to be thinking about what they want to do while their vehicle is charging, something they didn't think about when the filled up with gas.
Spending more time in convenience stores is not likely to be an attractive possibility. Because EV charging stations don't require fuel storage the way gas stations do, the charging stations can be built in many more places than gas stations can be located in.
Restaurant, mall and entertainment venue operators are going to be tempted to install EV chargers. Consumers will be tempted to go there instead of traditional gas stations.
All those changes and competition to gas stations are going to have a severe impact on the convenience store industry.
How will the market develop
No one knows how the EV charging market will evolve. Will EV charging stations be ubiquitous? Will gas stations, and their associated convenience stores, dwindle and eventually disappear or will they add features that make them attractive places to spend time? Will charging technology evolve to take much less time? Will battery technology evolve to require fewer charges? No one knows.
Why did Shell buy Volta?
Shell's parent, Shell plc, is a $380 billion company with a market value of almost $200 billion. It has to protect its existing, substantial businesses and its retail fuel distribution network; related businesses, like convenience stores located at gas stations, is key to its refueling business.
Being at the leading edge of EV charging allows Shell to have as much information as possible about how to plan for the coming changes no matter what happens.
Will Shell make money on the acquisition? It's impossible to say. But will Shell benefit enough to make the deal worthwhile? Very possibly.
Buying Volta helps Shell plan its strategy and makes the transaction truly, well, truly strategic. And let's be honest and open about it, $169 million in capital expense will have no impact on Shell overall and is worth expending to protect one of its important businesses.
New consumer habits always create unpredictable changes in retail. EV charging is coming and the knock-on effects from consumer adoption of electric vehicles are going to change habits.
No one can say whether Shell will continue to be the market leader in car fuel as EV adoption grows. But they're thinking about a market structure that is only just -4% forming now and that's a great first step.
---
---