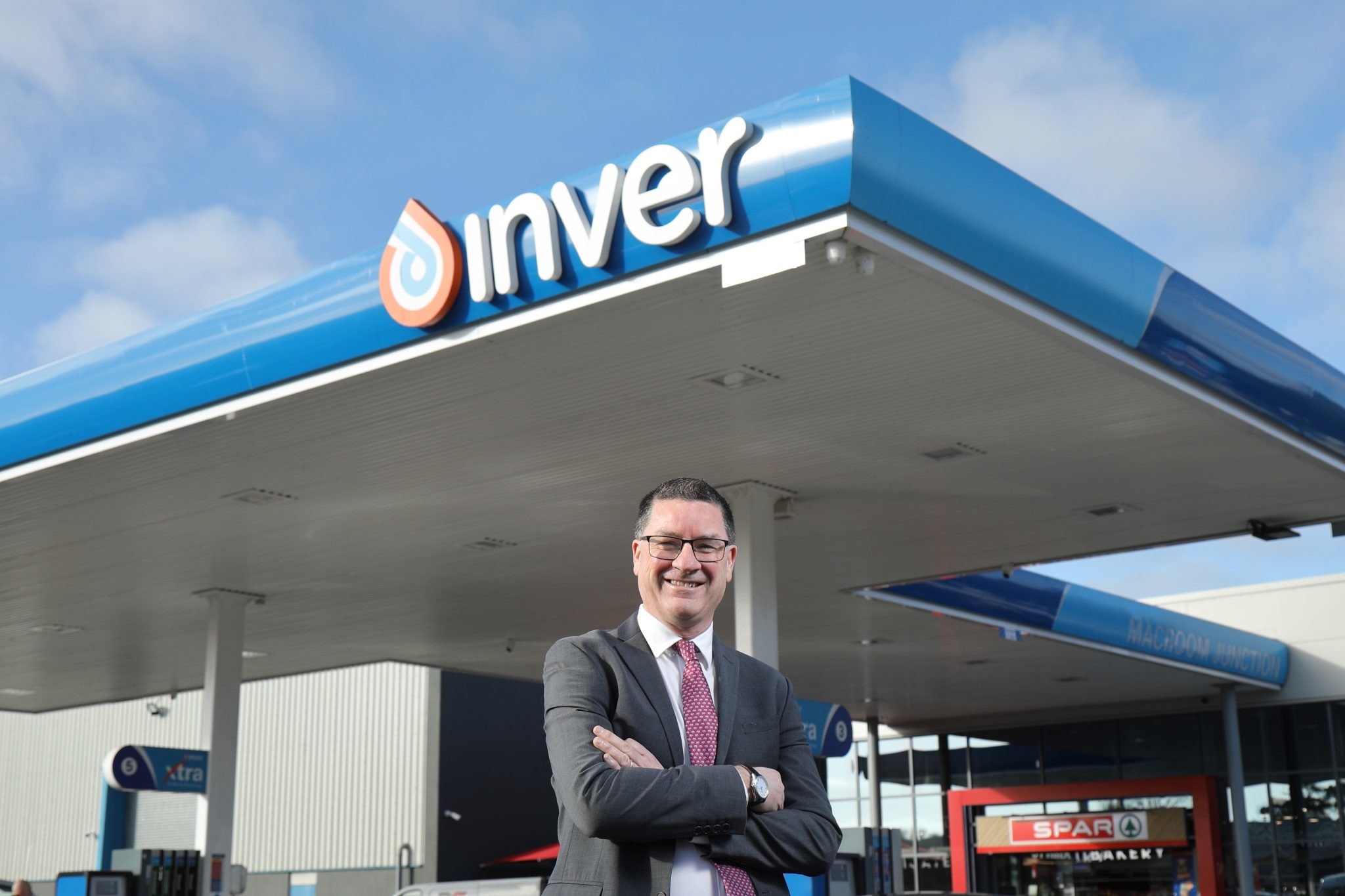 Following two years of covid restrictions, we hoped that we would see a year returning to more normal conditions, said John O'Leary, Inver's new Managing Director. However, Russia's invasion of Ukraine in February significantly impacted the global fuel market after sanctions were introduced as a response.
As a national fuel supplier, it was our immediate priority to secure a reliable fuel supply to our Irish customers and growing forecourt network. Our flexible supply chain and joint venture at Foynes terminal allows us to import, distribute and blend fuels, putting us in a unique position to secure supply that could withstand fluctuating market demands.
Our focus remains on serving our customers with unparalleled quality fuel and convenience offering at our forecourts. Our commitment to expand our retail network through investment in new and existing sites saw us welcome a further 16 Inver branded forecourts in 2022.
Despite ongoing staff and recruitment shortages that have been felt in many industries across Ireland, we have welcomed 31 new permanent staff in full-time and part-time roles across our business to help serve our customers and communities.
New partnerships
We are also continuing to enhance our offer in our growing forecourt network, combining the Inver Xtra additised fuel with a diverse convenience food offering, provided with our retail partners. Through these partnerships, we are able to offer our customers a comprehensive range of quality products.
As we look ahead for our industry, and Government implements its strategy for decarbonisation, investment is needed to support the transition that will transform Ireland's fuel offer. Under the Renewable Fuel Obligation scheme suppliers are required to ensure that 16.985% of the supplied fuels' energy content is from renewable sources, such as bioethanol or biodiesel.
The blending of biofuels into petrol and diesel continues to be the most effective way to reduce carbon emissions from vehicles on the road today, however a mix of lower carbon fuels will be needed to help achieve Ireland's targets.
Working closely together with our retailers will play a key role in supporting the energy transition and decarbonisation strategies for Ireland. We are expanding our supply of renewable fuels to include nationwide sales of waste based Hydrotreated Vegetable Oil (HVO) from our Foynes terminal, and plan to introduce HVO onto selected forecourts as well as introducing more rapid and high-power EV chargers.
It is a key priority for our business to play our role in the energy transition by offering our Irish customers a range of competitive options.
Our industry will continue to change, and our success as an industry and as a business comes from our ability to transform and adapt. Our strategy for growth is underpinned by our focus on our customers, investing in our business and delivering a mix of products to reduce emissions.
This is an exciting time for our industry, and I am honoured to take over from Chris O'Callaghan, and I look forward to working with our exceptional teams to further grow the Inver brands and deliver exceptional service to our customers across Ireland.
---
---