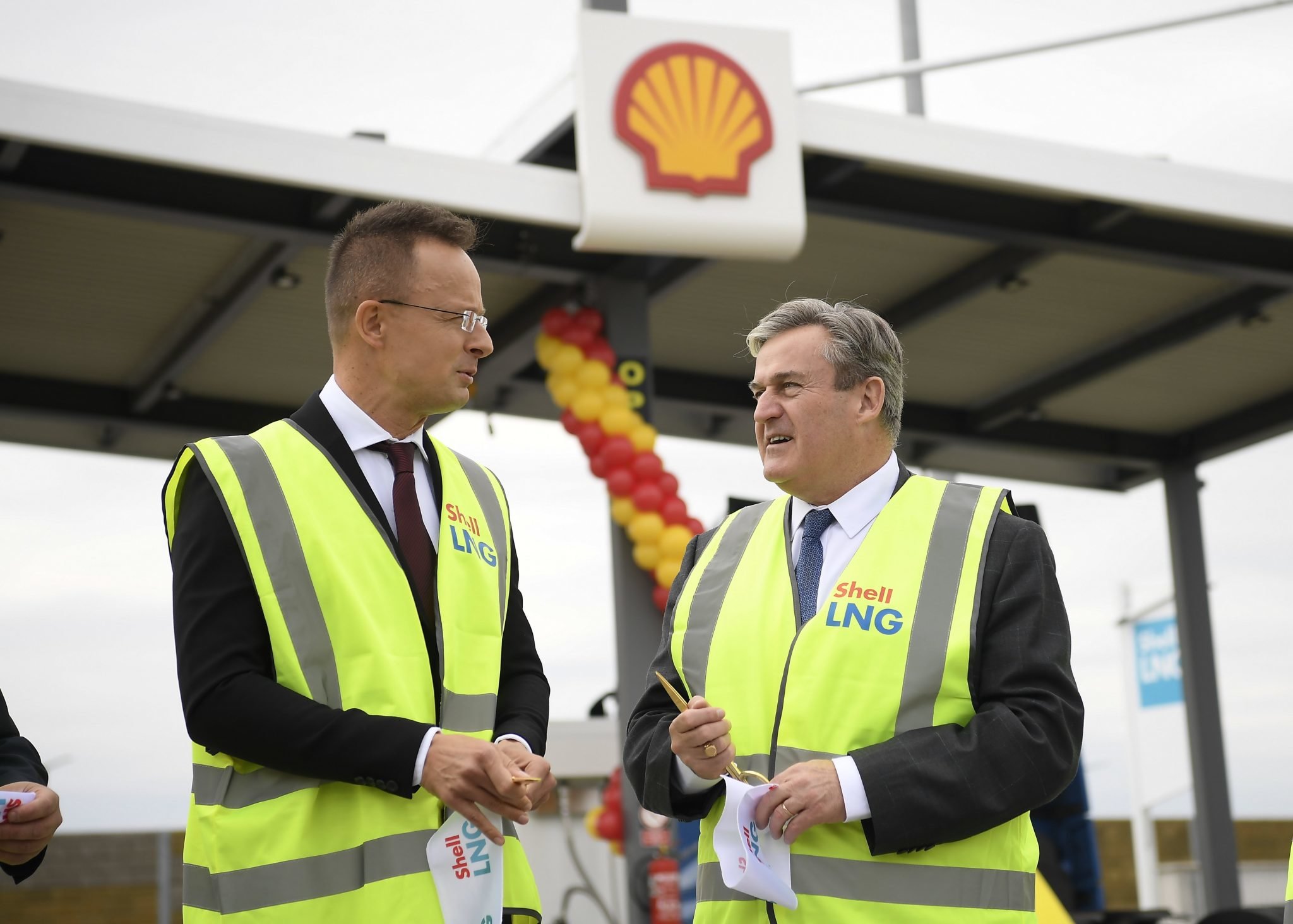 Shell has become the first in the region to open a liquefied natural gas (LNG) filling station in Hungary, which will contribute to the government's emission reduction targets, Minister of Foreign Affairs and Trade Péter Szijjártó recently announced. The filling station is located on the M0 ring road, connecting several trans-European corridors, and is accessible from both directions of the motorway.
The foreign minister stressed that the green policy and climate change targets can only be achieved through meaningful measures, and these would be extremely important since transport accounts for about 20 percent of greenhouse gas emissions, of which 70 percent is from road transport, and trucks are responsible for two-thirds of this.
This means that globally, nine percent of emissions come from road freight transport, and there are two ways to reduce this: one is to shift transport to rail and the other is to use lower-emission fuels, Péter Szijjártó said. He added that the use of LNG reduces greenhouse gas emissions by 15-30% compared to standard fuels.
"So the uptake of LNG in road transport, especially in road freight transport, is a huge step towards reducing emissions globally," he stressed. He added that this would further strengthen Hungary's position as one of the 20 countries in the world that have already managed to reduce their emissions in line with their economic performance.
The minister then went on to say that the government attaches strategic importance to the partnership with Shell from an economic, energy supply, and environmental perspective.
He pointed out that the company is the oldest foreign player in the Hungarian fuel market and the first Western company with which Hungary has signed a long-term gas supply agreement for 250 million cubic meters per year through the Croatian LNG port.
---
---