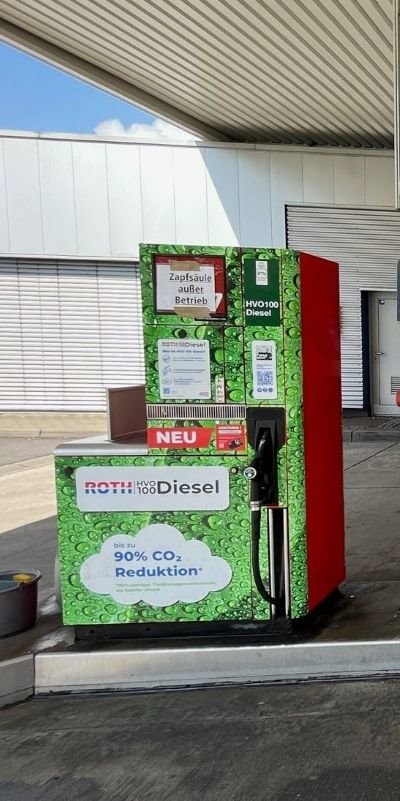 On 15 April, Roth Energie launched the Roth HVO 100 Diesel pilot project at its Borsigallee filling station in Frankfurt. According to the company, there has been a lot of movement around the topic of HVO approval at petrol stations.
Actually, a public sale was also planned with the opening, but unfortunately the regional council intervened in advance and pointed out the current legal situation "very clearly" to Roth Energie. In all other federal states, either the free sale of HVO 100 is currently completely tolerated or permitted under the condition of a "closed group of users".
Roth Energie had not expected that the green ministry in Hesse would "act in such a way", especially since the official inclusion of the fuel in the BImSchV was only a formality.
"We will do everything we can to make the climate-friendly fuel (CO2 savings of up to 90%) available to a broad customer group as quickly as possible," Roth Energie said on the Linkedin platform. "Every litre of fossil diesel replaced by 1 litre of HVO 100 saves around 2.4 KG of CO2.
This is also an appeal to the state government to orient itself to the other federal states and to tolerate the levy of HVO 100 until the final inclusion in the BImSchV."
---
---