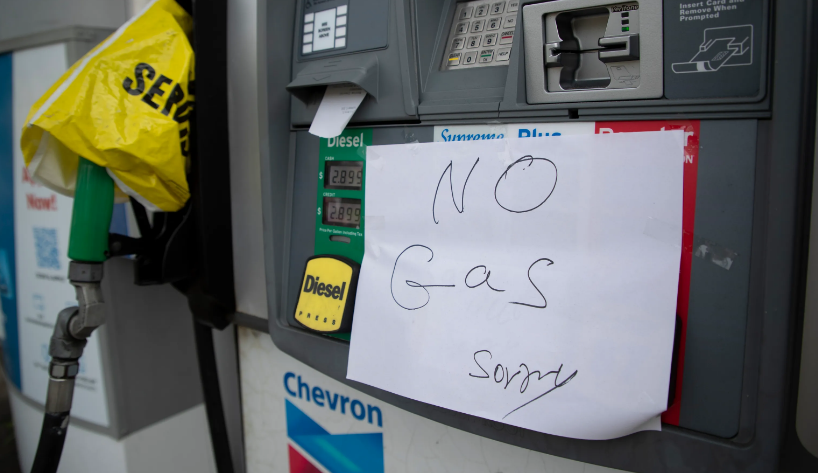 Flooding a week ago in South Florida has led to long lines at the region's fuel stations, as drivers fearful of a fuel shortage have been unnecessarily panic-buying.
Their rush to buy gas has caused some stations to run out of fuel, prompting more drivers to fear a possible shortage and top off their tanks, creating a self-made mini-crisis, officials said.
All the while, officials have reiterated there is more than enough fuel to go around if drivers just acted judiciously, filling up when it's actually needed.
On Wednesday, officials at Fort Lauderdale's Port Everglades said that "all indicators are pointing to more fuel getting to gas stations in southern Florida faster."
A storm system stalled over Fort Lauderdale on April 12, dumping up to 2 feet of rain and forcing the closure of Fort Lauderdale-Hollywood International Airport and disrupting operations at Port Everglades.
Officials urge motorists to "be judicious about their gas purchases and usage" until the privately run petroleum companies are fully operational and retail gas stations replenished.
"Buy the gas that you need to take care of the essentials. Consider your neighbour, co-worker or friend who may be in need," the release said.
---
---