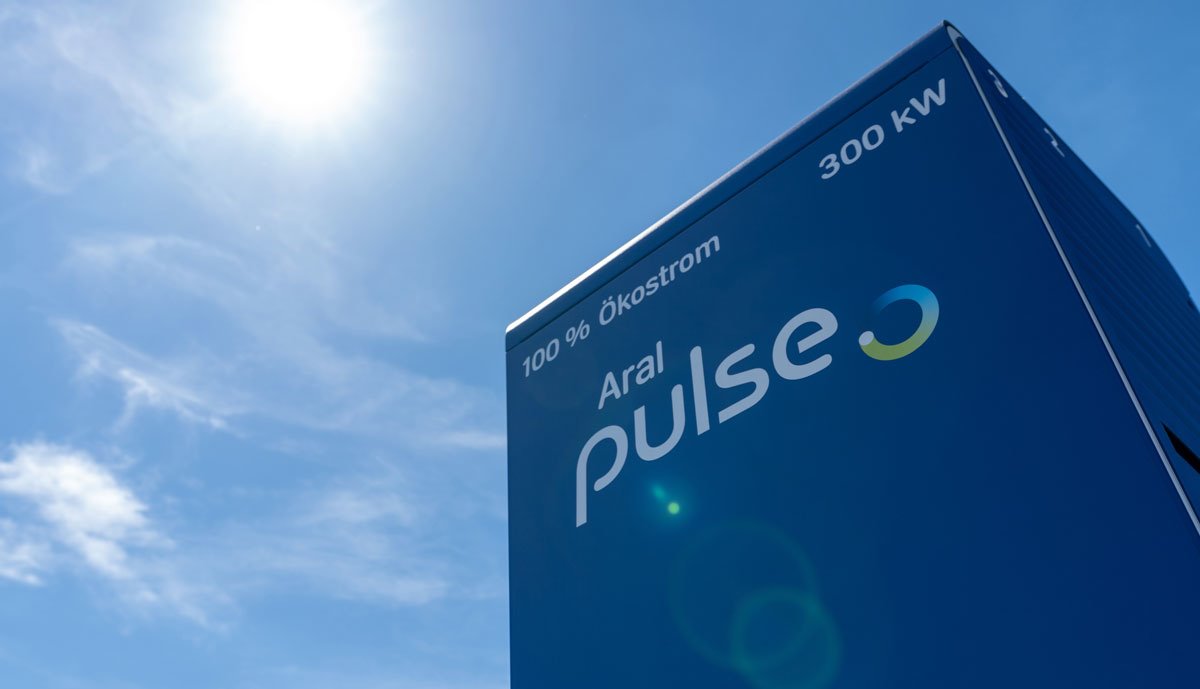 Aral is accelerating the expansion of its ultra-fast charging network: By the end of the year, the company aims to double the number of charging points of its Aral pulse brand to 3,000.
With currently around 1,500 charging points, Aral already operates one of the largest ultra-fast charging networks in Germany. Aral plans to invest up to 2023 million euros in the expansion in 100.
Aral is also focusing primarily on fast and ultra-fast charging for the planned charging stations: With a charging capacity of up to 300 kW, e-car drivers can obtain green electricity for a range of up to 350 kilometres within ten minutes – with the appropriate vehicle technology.
In this way, Aral enables its customers nationwide to charge reliably and quickly – at petrol stations and busy places such as supermarkets and restaurants.
Target of 5000 charging points
"In just 24 months, we have built one of the largest ultra-fast charging networks in Germany. And in 2023, Aral will continue to speed up the expansion of charging stations. With our expansion targets for this year, we are well on our way to achieving our medium-term target of well over 5,000 charging points," says Alexander Junge, Aral Board Member for Electromobility. "We can currently report that we have already registered 1 million charging processes at our stations. This is a great success!"
Last year's business figures show that e-mobility is increasingly becoming the business of the future for petrol stations. In the second half of 2022, Aral pulse expanded its charging network by 50 percent to just over 1,300 charging points.
At the same time, customer interest in charging solutions increased even more than the expansion of charging points: From July to December, Aral sold twice as much electricity as in the first half of the year – and thus recorded a significant increase in the utilization of charging stations.
Although the expansion of the charging infrastructure has gained significant momentum, Germany still falls far short of its potential. The biggest challenge for charging station operators at the moment is the long planning and approval procedures.
Alexander Junge says: "While new registrations of electric vehicles are rising rapidly, we are still waiting up to 18 months for the approval of a medium-voltage connection. And that's just part of the whole approval process. Little has changed in this regard in the last two years. To decarbonise road transport, we now need more speed – and resolute action by all parties involved."
About Aral
With around 2,400 petrol stations, Aral is the No. 1 in Germany, the most important European petrol station market. Since 2002, Aral has been bp's petrol station brand in Germany. More and more stations are being equipped with REWE To Go shops and offer customers a wide range of high-quality fresh snacks and hot dishes.
---
---