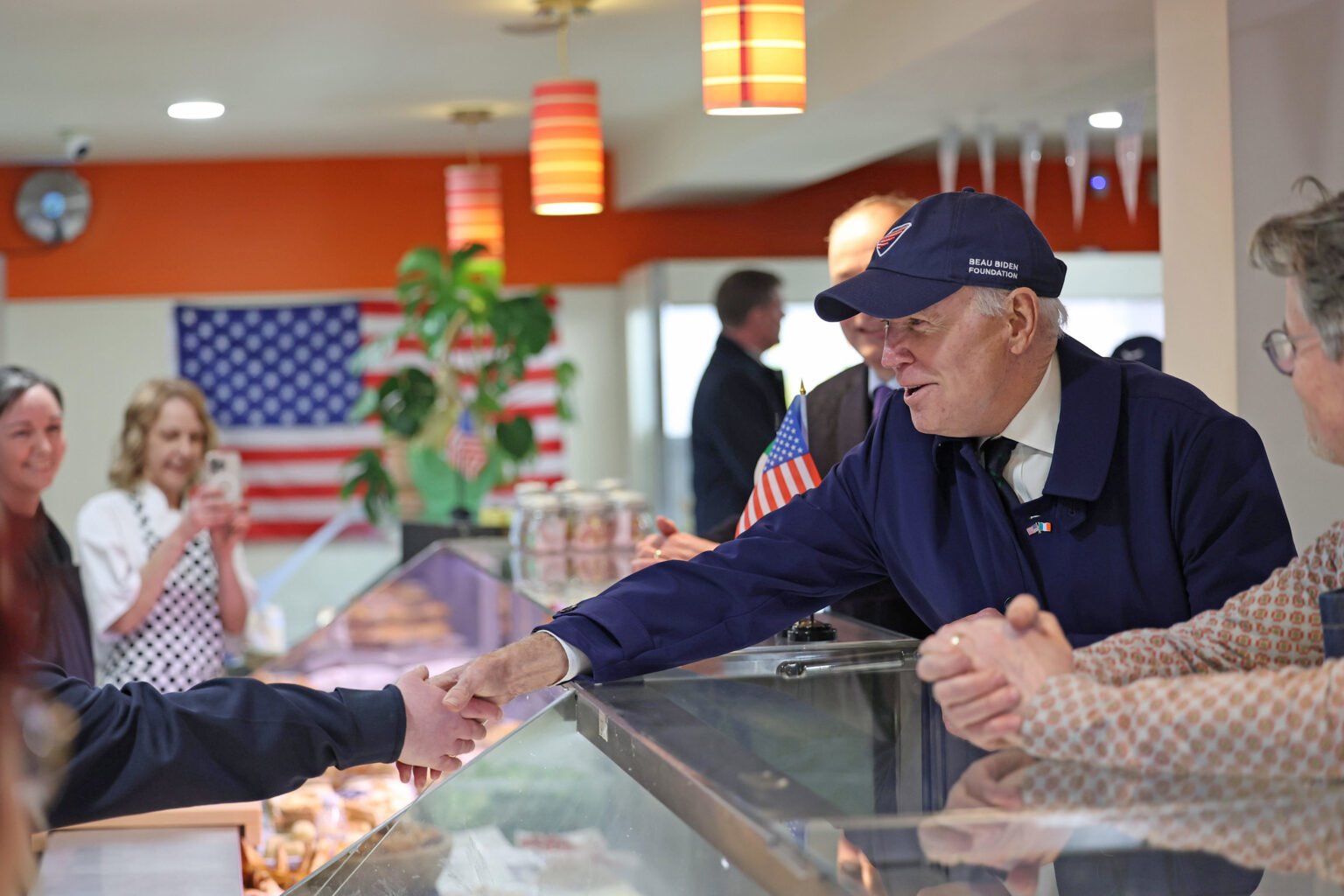 A Dundalk deli had the privilege of welcoming President Biden during his visit to the town recently. He stopped off at McAteers The Food House, a gourmet food store and deli, during his walk about and bought some sweet treats.
Shop's owner Jerome McAteer told The Irish Examiner that Biden bought a lemon meringue, chocolate eclairs, bread and butter pudding, pear and almond cake, and a mug with an image of a dog on it.
Jerome said Mr Biden took time to speak to staff members and he also "took a shine" to his mother. "He talked to all the staff, took lots of selfies. "My mom was here, he took a shine to her, kept holding her hand, we were all getting a bit jealous, it was really funny." Mr Biden and Jerome spoke about their shared love of rescue dogs.
Jerome described how Mr Biden did not rush his visit and when urged by members of his entourage to finish with proceedings, he didn't seem keen to leave.
"He was so at ease with himself and with everybody… as soon as he came through the door, he went up to Patricia who works behind the shop at the front and he said 'give me your phone Patricia' and he started taking selfies and that was it, he set the tone for everything."
He paid with a €50 note and gave a €10 euro tip to some of the workers who have special needs. Jerome said: "He was talking a lot about his Irish background."
When asked if the president was how he expected, the shop owner replied: "He was taller, he was younger looking, he had amazing teeth. He has just a really easy manner and he was absolutely brilliant with the special needs kids."
Photograph credit; JULIEN BEHAL PHOTOGRAPHY/POOL Official Visit to Ireland by US President Joe Biden April 12/13/14 th 2023.
---
---