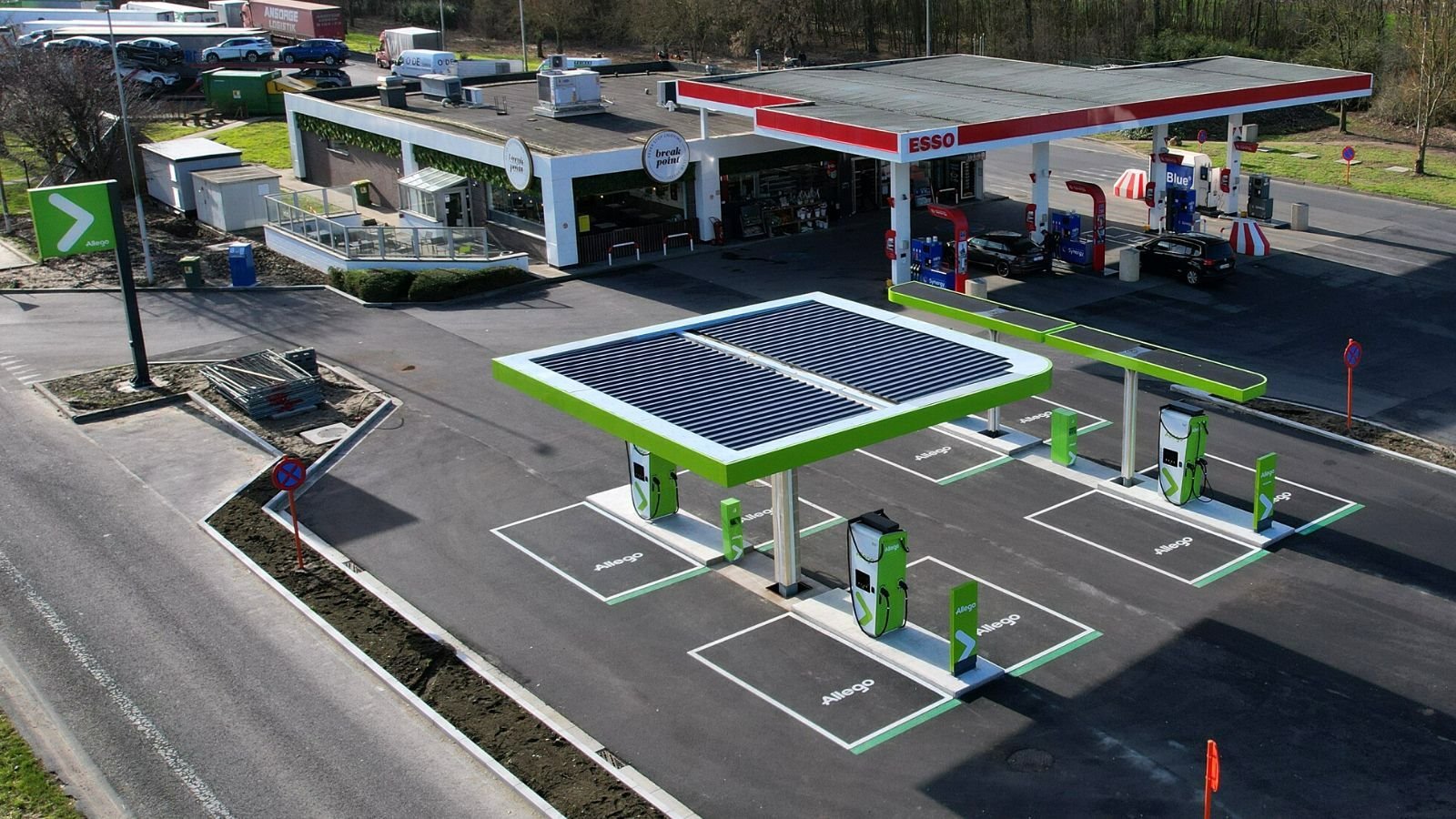 Latest figures show that G&V Energy Group now operates more than 200 car, loading and truck stations under its own 'G&V' brand as well as under the Esso, Shell, Total and Q8 brands.
The company also runs 27 Breakpoint shops. The group reached the turnover mark of 1.2 billion euros last year and is the employer of more than 300 people.
After pioneering various alternative fuels such as CNG &LNG, the group has entered into a strategic partnership with Allego.
In this way, the company strengthens its position as a pioneer in the field of sustainability. The joint ambition of G&V and Allego is the creation of '100 energy hubs' at strategic locations, where you can both refuel and ultra-fast charging.
In the meantime, 12 fast charging locations have already been realized, where drivers can charge their car in an average of 15 minutes. On sites with a Breakpoint shop, customers can enjoy a delicious barista coffee, a fresh sandwich or healthy lunch while loading in a comfortable seating area with well-functioning WiFi and well-kept sanitary facilities.
Through further investments in solar panels at the filling stations, the CO2-print of the company will be reduced by 700 tonnes by the end of 2023. This is the equivalent of a forest of 60 hectares per year.
---
---