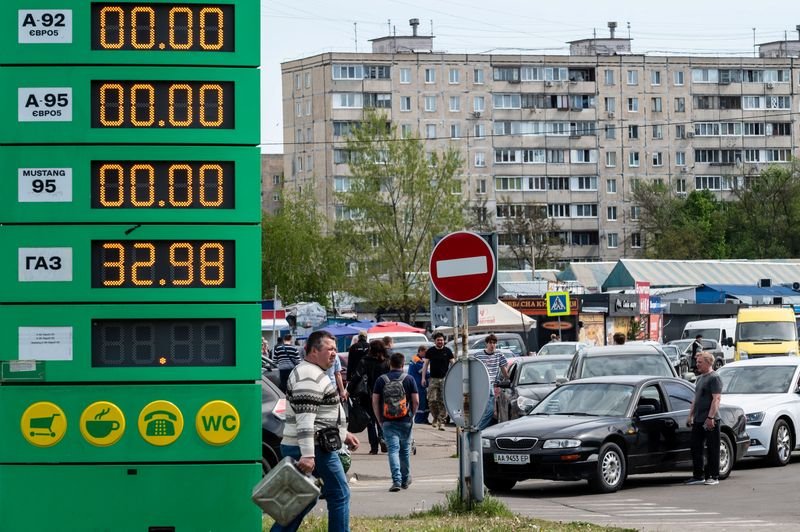 Ukraine has tightened control of fuel imports by banning the supply of fuel and oil described as of "uncertain origin" but in fact from Russia, said the energy ministry
Before Russia's full-scale invasion in February 2022, Ukraine was almost entirely dependent on Russian and Belarusian fuel supplies, but since then has switched to supplies mainly from European countries.
"From now on, fuel of uncertain origin, in other words, fuel from the Russian Federation, will not be able to enter the Ukrainian market," deputy energy minister Mykola Kolisnyk said in a statement.
He said that despite sanctions and bans, Russian-origin fuel and oil had been entering the European Union, Turkey and other countries and then reaching the Ukrainian market as a fuel of uncertain origin.
Kolisnyk said such fuel was traded at a discount "which makes alternative routes of supply of non-Russian resources economically unviable".
The adopted amendments apply to crude oil and oil products derived from bituminous rocks, used oil products, oil gases, alternative motor fuels, biodiesel and some other types of fuel.
---
---