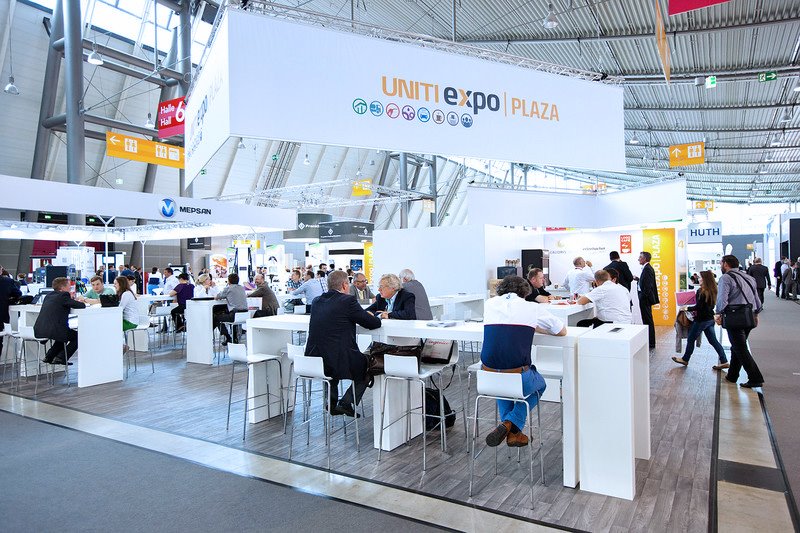 Only 365 days are left for the next edition of the leading European trade fair for the retail petroleum and car wash industries.
[15 May 2023] – UNITI expo is only one year away from celebrating its next edition, which will once again gather leading companies and top professionals from the retail petroleum and car wash industries worldwide.
UNITI expo 2024 will be held on May 14-16 of next year and, like its previous editions, will be celebrated at Halls 1, 3 and 5 of Messe Stuttgart. In a total exhibition space of 40,000 m², attendees will be able to explore the four themed areas of the trade show including "Technology, payment & logistics", "Car wash & car care", "Oil companies & fuel retailers" and "Shop & convenience."
Interest has been ramping up among exhibitors in preparation for the expo, with 75% of the exhibition space already booked even a year in advance. With time running short for companies who want to be part of the trade fair, they can still book their stand for UNITI expo 2024 through the event's website and secure their place right now.
"Trade fairs have been in full force after last year's recovery, creating a promising outlook for the sector worldwide. Thanks to last edition's success, exhibitors have proven their eagerness to showcase innovative concepts and interest is growing more and more as we get closer to next year's UNITI expo," says Elmar Kühn, Managing Director of UNITI-Kraftsoff GmbH, organizer of the event.
The leading European trade fair for the retail petroleum and car wash industries is a platform for the growth of both business and professionals. Attendees will be able to network with representatives from top rated companies around the world as well as participating in thought-provoking discussions about the latest trends and innovations worldwide.
UNITI expo will be back next year on May 14-16. Constantly updated information for exhibitors and visitors can be found at www.uniti-expo.com.
---
---