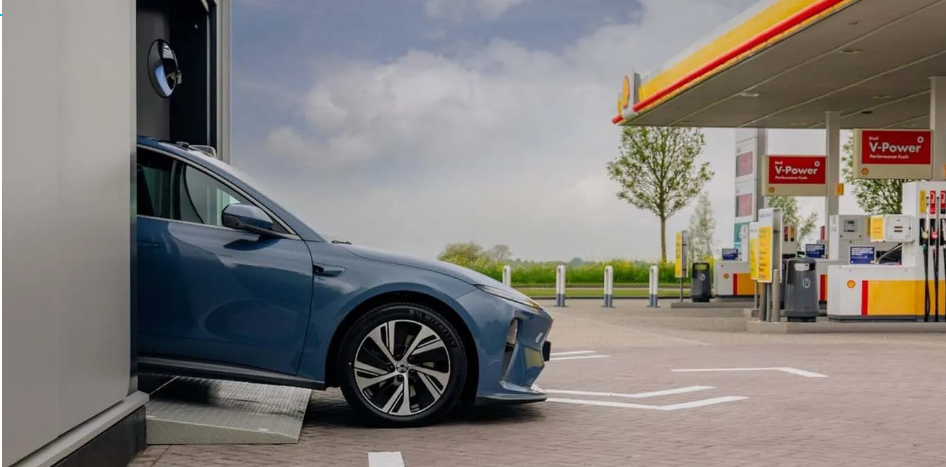 Two years after announcing an initial partnership to implement EV battery swap stations together, NIO and Shell have opened their first station in Europe. The new location in the Netherlands joins several swap stations already implemented in China, as both parties look to expand their footprint together on two separate continents.
We've seen shell acquire smaller charging companies, implement new zero emission solutions like electric ferries, and partner up with some big automakers who also develop EV charging solutions like BYD.
Although NIO now has 16 battery swap stations in Europe to date, this is the first one co-developed and implemented along with its partner in Shell.
NIO currently has just over 1,400 of its own branded battery swap stations in China, in addition to 2,580 charging stations that are home to 15,312 charging piles. The automaker's overall charging map in China offers customers access to over 700,000 third-party chargers.
In terms of its expansion with Shell, NIO has previously stated the companies intend to install at least 100 swap stations in China by 2025 and wanted to begin piloting battery swaps in Europe in 2022.
---
---