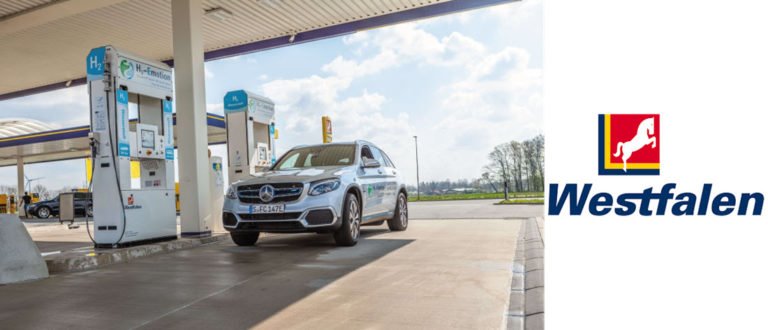 RWE and the Westfalen Group will work together in future to supply green hydrogen for hydrogen-powered vehicles. Through a joint venture, RWE and Westfalen aim to develop a hydrogen fuel station infrastructure in Germany for heavy commercial vehicles in particular.
Up to 70 hydrogen fuel stations will be in place by 2030, depending on how the market develops.
Sopna Sury, COO Hydrogen RWE Generation: "Hydrogen can play a crucial part in significantly reducing carbon emissions in heavy goods transportation. The collaborative arrangement with the Westfalen Group is therefore ground-breaking.
RWE will supply the green hydrogen from its electrolyser infrastructure in Lingen, and the Westfalen Group will take care of setting up and operating the fuel station infrastructure. Working together in this way will be our contribution towards getting hydrogen-powered transportation swiftly onto the roads."
Thomas Perkmann, CEO Westfalen Group: "We have been experts in handling and transporting hydrogen for more than 40 years. Our combination of skills in the areas of fuel stations and hydrogen is rare in the industry, which makes us ideal for building up a strong network of hydrogen fuel stations.
We are looking forward to working with RWE to advance this project and thus help to make heavy goods transportation environmentally friendly."
The partnership will initially have a regional focus on North Rhine-Westphalia and Lower Saxony. The expansion will be coordinated with logistics firms in the respective regions. The first locations will be close to logistics centres, which offer the best conditions for the economically efficient operation of hydrogen fuel stations, and the plan is to follow these with locations along autobahns.
---
---