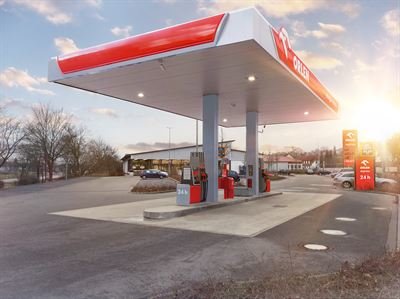 Orlen Deutschland GmbH has acquired 17 unattended filling stations from the Austrian oil company OMV and will operate them under the new Orlen express brand in the future.
The acquisition is part of the Elmshorn-based company's strategic expansion in southern Germany. With its star and Orlen brands, Orlen is thus expanding its network of filling stations nationwide to over 600 stations.
With the acquisition of the 17 stations in the federal states of Bavaria (13 locations), Baden-Württemberg (3) and Hesse (1), the number of filling stations operated by Orlen Deutschland rises to 604.
The Avanti stations acquired from OMV will continue to operate under the existing brand name for the time being, and will then be successively reflagged to Orlen express after receiving official approvals. "This acquisition is an important step in our journey to expand our network nationwide with a focus on southern Germany," says Piotr Guział, Chief Development Officer at Orlen Germany.
All stations are pure vending machine filling stations, which are operated without staff, washing, shop or bistro business - a novelty in the network of Orlen Germany.
At all new Orlen express petrol stations, which usually have two petrol pumps, each with two filling points, customers receive quality fuels of the varieties Super E10, Super E5 and Diesel; at the station in Wasserburg am Inn also Super Plus.
Payment is cashless directly at the tap point with all common debit and credit cards. Orlen fleet cards will also be accepted in the future, after a gradual replacement of the PIN pads at the local petrol pumps within a few weeks.
---
---