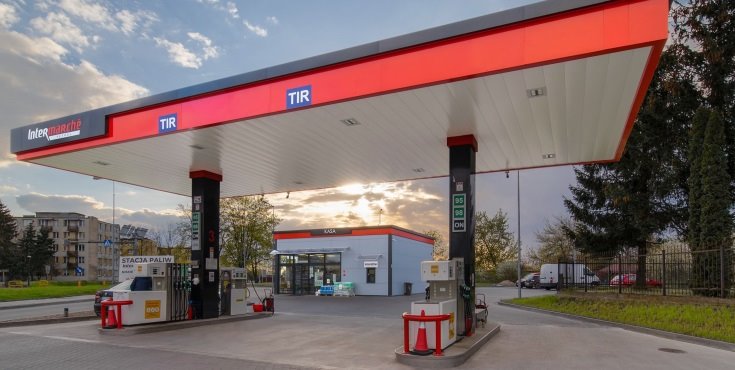 Intermarché will rebrand its fuel stations in Poland to be more modern and consistent with the colours of the network.
This initiative comes from the desire of the hypermarket' to refresh its image, modernize, make it consistent with the visual identification of the network, and above all adapt to the current needs and expectations of customers.
Each of the renovated stations will be distinguished by colours referring to the basic colours of Intermarché – black and red with elements of white, in contrast to the previously dominant grays and roundness.
The changes will each time include: the outer carport, the casing of the carport columns, the price pylon and the rim of the building of a given store.
Every entrepreneur operating under the Intermarché brand can count on financial support from the network if they want to change their own service station. This is an attractive proposition for entrepreneurs who want to intensively develop their businesses.
The Intermarché network encourages all independent entrepreneurs operating within Intermarché to rebrand their service stations. Thanks to the financial support from the network, such an operation will not be so expensive.
We assume that by the end of the year 10 petrol stations will refresh their image – says Benjamin Ferte, President of the Management Board, SCA Petrole Polska, a company dealing in fuel trade in the Mousquetaires Group.
Currently, there are almost 70 petrol stations at Intermarché stores throughout Poland, which guarantees the chain an unwavering position as the leader of market petrol stations in Poland.
For over two years, from February 1, 2021, SCA Petrole Polska, the fuel purchasing headquarters for the Mousquetaires Group in Poland, has been operating as part of the Intermarché network.
Since the same year, a special Petrol Station Fund has also been operating. It is a grassroots initiative, entirely created and managed by franchisees. Its aim is to support the development of the Intermarché retail network in terms of financing the construction of new service stations.
---
---