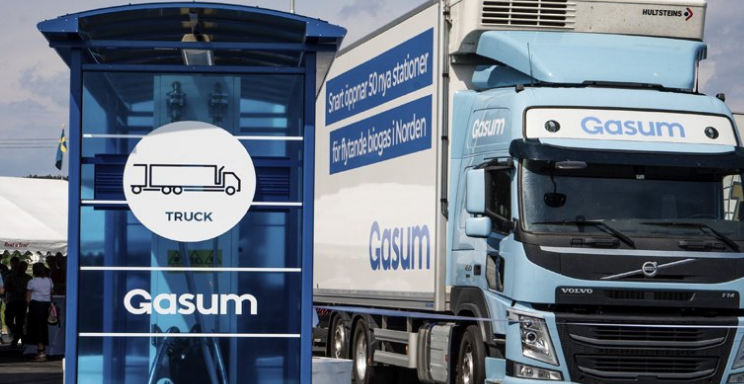 Gasum has begun work on building a new gas filling station in the municipality of Keminmaa in northern Finland, with construction set to take around six months - with a goal for the station to be open by the end of this year.
When completed, it will be the first gas filling station in Finnish Lapland, Gasum's northernmost filling station, and and the northernmost liquefied biogas (LBG) filling station in Europe.
Gasum recently opened its second northernmost station in Luleå, Sweden.
The Keminmaa station will provide both liquefied and compressed biogas, thereby serving heavy-duty transport and passenger car drivers, according to Gasum.
The station is located in the new Rajakangas industrial park on the E8 Oulu-Tornio road in the immediate vicinity of the Rovaniemi junction. This makes it ideally placed to serve traffic heading for Rovaniemi and Tornio, as well as traffic directed towards Sweden.
The Keminmaa station has received funding from the EU's Connecting Europe Facility.
When completed, the Keminmaa station will be Gasum's northernmost gas filling station to date, but the plan is to further improve availability in Lapland.
---
---