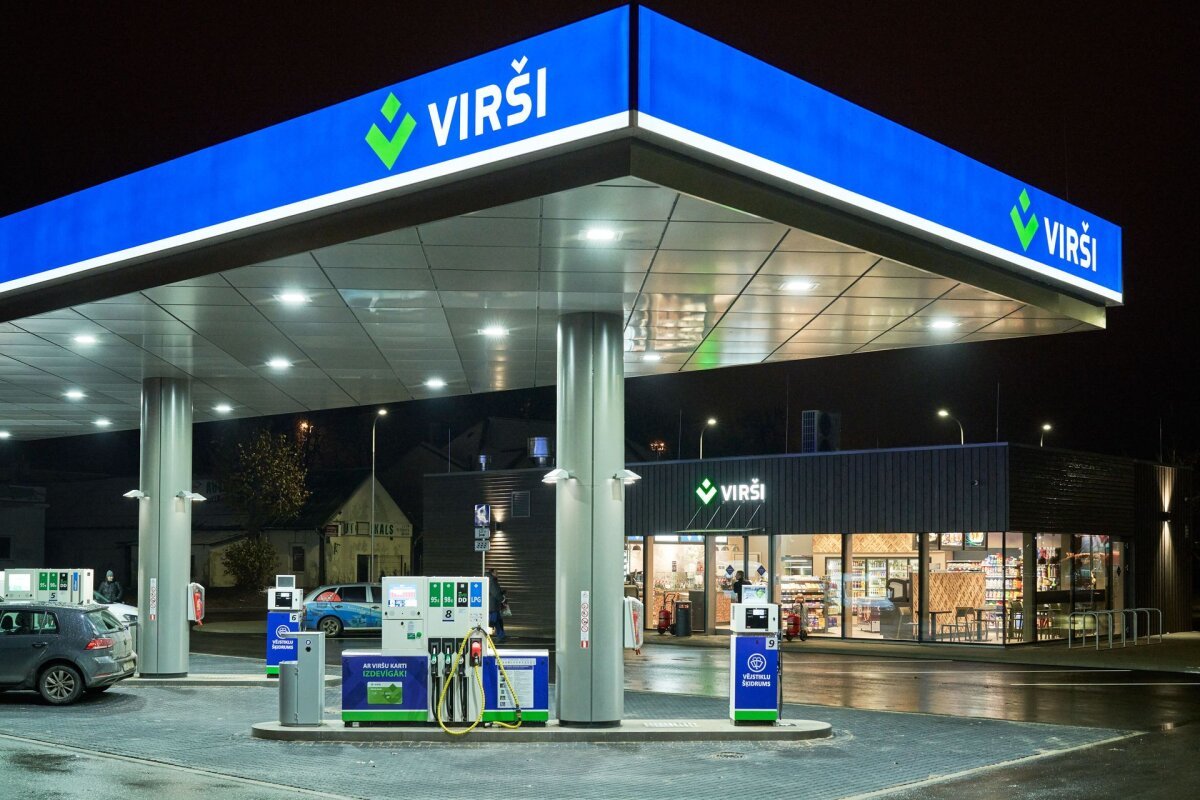 Latvian energy trader and convenience store network Virši, is expanding and modernising its service station network in Latvia. In total, investments of nearly EUR 6 million are being made in the development of six service stations.
This includes the construction of a new service station in Olaine, the redevelopment of three service stations located in Riga and Zīlāni, as well as the development of two new Virši franchise service stations in Preiļi and Krāslava.
Major redevelopment works will be carried out at the service stations in Riga, Satekles iela 2, Sarkandaugava, Tvaika iela 3, and Zīlāni, Zīlānu iela 145, where the service stations will be completely demolished and replaced by new, energy-efficient facilities that will meet the new standards and delight customers with a modern design and a full range of services and facilities.
The Company is also expanding the number of its franchise stations. In Preiļi, Jaunsaimnieki property, the fifth Virši franchise station is opening this week, while the sixth Virši franchise station will open in Krāslava, Rīgas iela 165A, at the end of this month, providing a consistent range of customer services, drinks, snacks and car products that meet the high Virši standards.
"Our development strategy includes not only the acquisition of new and convenient locations for drivers, but also the modernisation of existing service stations to provide the services our customers love in modern and functional premises.
With each new service station, we can ensure quality for both private and business customers, whether the facility is a franchise or any other service station in the Virši network.
The Company's strategic goal is to have at least 80 service stations in the network by the end of 2024, which is what we are purposefully moving towards," says Jānis Vība, chairman of the Board of Virši.
About Virši:
Virši is a rapidly growing energy commodities trader and convenience store network with 28 years of experience. Currently there are 71 service stations in the Virši network and these employ over 760 employees across all of Latvia. On November 11, 2021, AS VIRŠI-A shares were admitted to trading on the alternative market First North of Nasdaq Riga stock exchange.
---
---