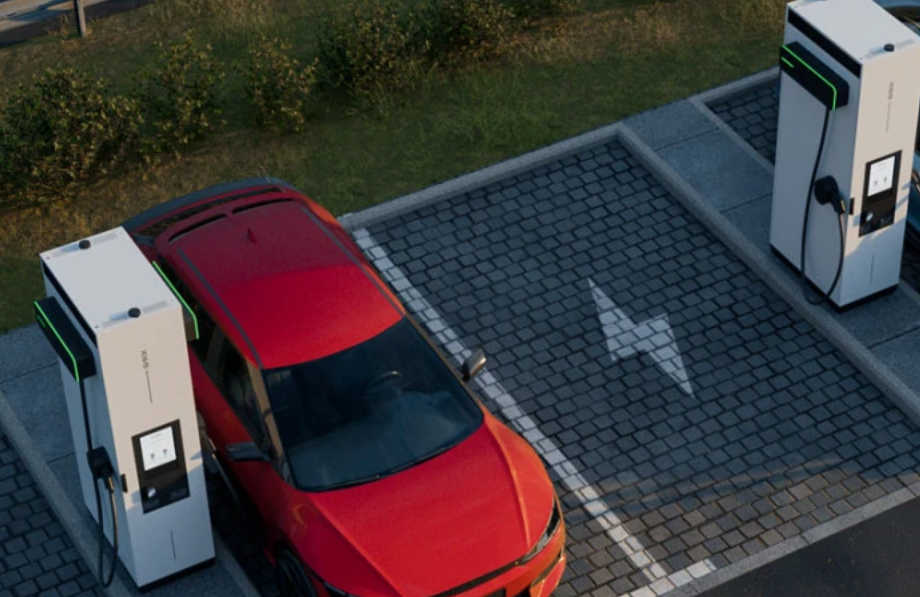 EVBox in the Netherlands has launched what it says is the 'fastest charging station ever'. The Troniq High Power has a power of up to 400 kW and can charge up to one hundred kilometers of range within three minutes. Original report in TankPro.pl
According to EVBox, the new charging station is among the fastest currently available on the market. It is also the first stand-alone charging station with such power that has been tested and proven in practice in France and the Netherlands. The company expects to take orders in key European markets from September 2023.
According to EVBox, powerful charging with charging speeds of up to 350 kW is the evolution of fast charging and industry experts see it as one of the keys to the adoption of electric vehicles in the mass market.
According to the company's research, the existence of fast charging would increase the willingness of 66 percent of potential EV drivers to buy an electric car. According to EVBox, this is reason enough to work on the installation of thousands of powerful charging stations on the highways in Europe and North America.
New normal
"Since the majority of early adopters already drive an electric car, we need to make charging faster and easier than ever," says EVBox CEO Remco Samuels. "Drivers spend less time waiting for their vehicle to load, spend less time queuing at charging points on the road and have a better charging experience.
This is the way to convince the next segment of drivers to switch to electric driving. High-power charging and the launch of the EVBox Troniq High Power is a huge step towards electric mobility as the new normal. We are excited to move the industry forward with this announcement."
---
---